Community Conversations
Posted on: August 21, 2018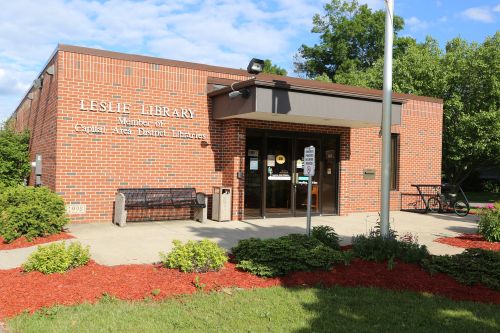 Every community has its unique character. Upon my arrival at Capital Area District Libraries' Leslie branch, I was immediately impacted by the closeness of the Leslie Community. It's the epitome of a "tight-knit" community where neighbors help each other, where family members attend community events together and citizens are active in their community.
This is no accident. Leslie citizens and organizations communicate very well with one another, but as you know communication takes a lot of work.
CADL Leslie is proud to be a part of this community and to play a role in helping maintain its tight-knit character. This fall, we will be hosting a series of community conversations. Everyone is invited to come and discuss your aspirations for Leslie, along with any challenges you believe need to be addressed. We hope these conversations lead to common understanding and solutions to achieve our common aspirations.
Register for one of these sessions by calling 517-589-9400 or visiting cadl.org/events: Tuesday, Sept. 18, 6–7 p.m.; Monday, Oct. 8, 11 a.m.–12 p.m.; or Saturday, Oct. 20, 2–3 p.m. We'll share ideas, fellowship and refreshments. Hope to see you there!
Capital Area District Libraries' Leslie branch is located at 201 Pennsylvania Street in Leslie. For more information, call 517-589-9400 or visit cadl.org.
-Jeff A., Head Librarian at CADL Leslie