Mobile Library
Contact
*NEW PHONE NUMBER*
517.525.5536
The old number will still be available until early this Fall, but please update your records.
Old Number:
517.281.0973
Jolee Hamlin
Associate Director of Public Service
CADL is currently at Level 1 of our reopening plan. While branches and the Mobile Library are closed to visitors, you can place holds and pick up items. Call 517-525-5536 or browse our online catalog. Once your holds are ready for pickup, you will be contacted by staff.
Click here for more information about CADL's response to Covd-19 and our reopening plans.
Resources & Special Features
This colorful, state-of-the-art vehicle offers public wireless service along with a great assortment of books, movies, music and magazines. More importantly, it has knowledgeable CADL staff to assist you.
The mobile library artwork is by Elisa Chavarri, a freelance illustrator from Lima, Peru. She grew up in Northern Michigan where she now resides with her husband, two children, cat and dog. Elisa has provided illustrations for a number of books including Santa Goes Green by Anne Margaret Lewis and Fairly Fairy Tales by Esme Raji Condell.
Visit our online events calendar for detailed schedule information. For a printable schedule, click on the link under HOURS above.
Mobile Library Gallery
Mobile Library Stops
*Online CADL Adventure Club-D&D InterWebs Chapter (Age 13 & up)
Friday Sep 25, 2020
6:00pm - 9:00pm
All Locations
Though a terrible plague sweeps the land, adventure still calls brave heroes to slay monsters and steal their stuff. Dungeon Master Andrew from CADL Stockbridge will be the host for playing 5th edition Dungeons & Dragons, using Microsoft Teams. Beginners welcome! Veterans welcome! Owlbears, not so much. *Registration required; call 517-851-7810 or click on "Register." After registration you will be emailed a link for joining the group (Microsoft Teams instructions here).


Read More
---
*Online Trivia Challenge--1970s Music (Teens & Adults)
Friday Sep 25, 2020
6:30pm - 7:30pm
All Locations
Get together with other CADL fans to test your knowledge and compete for glory and prizes! We'll have new contest on the 2nd and 4th Fridays of the month, with a different topic each time. Today's theme is 1970s Music! *Registration required; the first 50 to register and provide their email address will receive a link to the Microsoft Teams event. (
Microsoft Team instructions
)
Read More
---
All Mobile Library Stops
Mobile Library Blog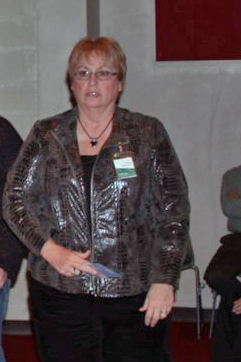 Posted Aug 14, 2020, 10:04 AM
Remembering Carrie Boyd and her memory at Capital Area District Libraries.
Read More
---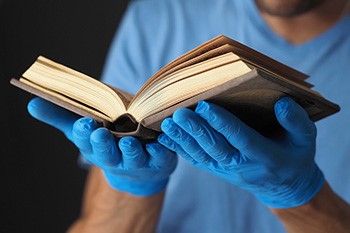 Posted Jul 24, 2020, 12:15 PM
New research shows virus takes about four days to completely disappear from select library materials.
Read More
---