Mobile Library
Contact
*NEW PHONE NUMBER*
517.525.5536
The old number will still be available until early this Fall, but please update your records.
Old Number:
517.281.0973
Jolee Hamlin
Associate Director of Public Service
Resources & Special Features
This colorful, state-of-the-art vehicle offers public wireless service along with a great assortment of books, movies, music and magazines. More importantly, it has knowledgeable CADL staff to assist you.
The mobile library artwork is by Elisa Chavarri, a freelance illustrator from Lima, Peru. She grew up in Northern Michigan where she now resides with her husband, two children, cat and dog. Elisa has provided illustrations for a number of books including Santa Goes Green by Anne Margaret Lewis and Fairly Fairy Tales by Esme Raji Condell.
Visit our online events calendar for detailed schedule information. For a printable schedule, click on the link under HOURS above.
Mobile Library Gallery
Mobile Library Stops
Mobile Library Stop--Salvation Army (All ages)
Tuesday Nov 19, 2019
10:30am - 11:00am
Mobile Library
Mobile Library Stop . 525 N. Pennsylvania Ave., Lansing Read More
---
Tadpole Storytime at I5 (Held off-site)
Tuesday Nov 19, 2019
11:00am - 12:00pm
All Locations
Our early literacy experts have teamed up with Impression 5's education specialists for monthly science storytimes geared to ages 3-6. Admission to I5 is free when you show your CADL card or I5 member card. Space is limited--be sure to check in at the admissions desk when you arrive.




Read More
---
All Mobile Library Stops
Mobile Library Blog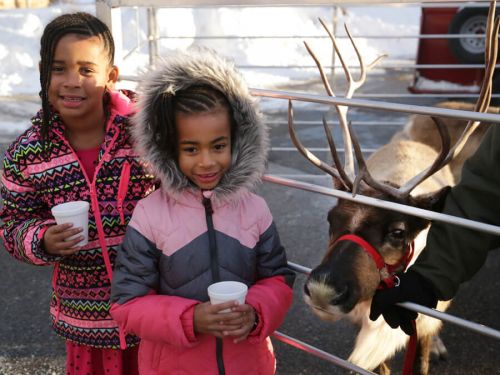 Posted Nov 15, 2019, 2:06 PM
We're making the holidays merry and bright with special events, collections, contests and more.
Read More
---

Posted Nov 8, 2019, 1:24 PM
Congratulations to Eyal Suseela for winning the Award for Innovation, and Hung Wu for the Award for Customer Service!
Read More
---