Downtown Lansing
Service Note
Due to the increase in COVID-19 transmission rates, all members are encouraged to wear masks inside our branches. CADL Foster, CADL Holt-Delhi, CADL Okemos, and CADL Williamston are now requiring masks due to local orders. Please do not enter our branches if you are under a Quarantine or Isolation Order.
Contactless pickup is still available at all branches except Downtown Lansing and South Lansing. Click on service update button for more information.
Hours
Mon: 10a.m. - 8p.m.
Tues: 10a.m. - 8p.m.
Wed: 10a.m. - 8p.m.
Thur: 10a.m. - 8p.m.
Fri: 10 a.m. - 7p.m.
Sat: 10 a.m. - 7p.m.
Sun: 12-5p.m.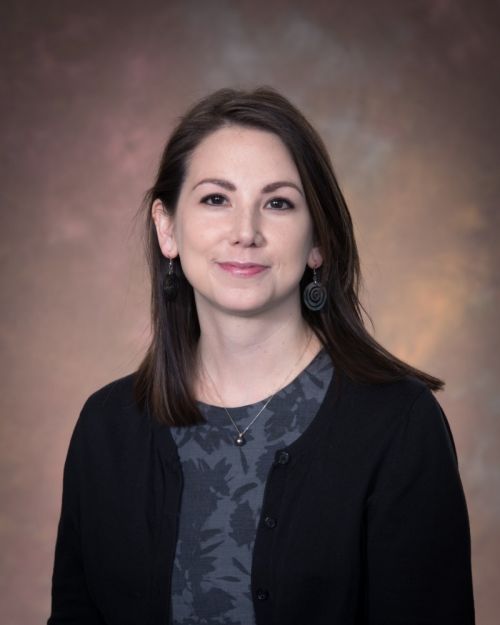 Melissa Cole
Head Librarian
Virtual Tour
Our 360° Virtual Tour was made possible by Able Eyes. Able Eyes virtual tours allow people to explore businesses in their community to help ease anxiety and become comfortable with their surroundings.
Rooms, Resources & Special Features
Adobe Elements
Adobe Photoshop Elements (for photo editing) & Adobe Premiere Elements (for video editing) are installed on selected public computers.
Adult Literacy Collection
This special collection includes books and books on CDs with accompanying reading material.
Book Burrow
Current hours are Thurs. 11 a.m. - 2 p.m. and 4- 7 p.m.; Fri. 11a.m.-2p.m. and Sat. 11 a.m.-4 p.m.
Charging Cables
Check out a charging cable and wall charger to power up. We've got you covered with micro-USB, USB-C, and lightning cables.
Computer Accessories
Privacy screens, trackball mouses and large print keyboards can all be requested from library staff.
ESOL Collection
Our extensive English for Speakers of Other Languages collection includes an online software program, books, CDs and DVDs.
Fax Service
A patron fax service is available for in-library use. This easy to use fax machine is completely self-serve, requiring only a MC/VISA, AM Ex or Discover card (no cash is accepted).
Faxing is $1.75 for the first page and $1 for each page thereafter for US/Caribbean faxes. International fees are double. The machine does not accept incoming faxes.
Food Packs
This branch provides weekly food packs filled with items such as shelf-stable milk, fruit, vegetables, canned meals and more. There are no eligibility requirements. Food packs will be available starting on Monday of each week but pickup times are available throughout the week. Families who need more than one pack must register for each one separately. Call branch to register to pick up a pack.
Forest Parke Library and Archives (Local History Collections)
The Forest Parke Library & Archives serves as a repository and steward for CADL's local history collections, including books, manuscripts, photographs, maps, video/audio, and more. An ever-expanding selection of local history materials is available in Local History Online. Physical items do not circulate, but the collection is open to the public certain hours each week, and by appointment. More information on in-person research is at this link.
Language Learning Material
We offer language learning material, including an online software program, books, CDs and eBooks
Print from Anywhere
If your device is connected to the Internet, you can print your documents at CADL! To pick up your prints, use the Print Release Terminal inside the corresponding library within 24 hours. Visit the Print Anywhere page for more info.
Public Meeting Rooms
Our meeting rooms are available for public use. Our auditorium seats 95 and we have a few other rooms that seat anywhere from 25 to 50. If you are interested in reserving space, please call or visit the branch for an application. Make sure to allow enough time when planning your event as our rooms are in high demand.
An application must be completed and turned in at the location being requested.
Applicants must produce a current Capital Area District Libraries card which must be in good standing at the time of room use.
Applicants must be present during the meeting/event.
For additional details, please review our Meeting Room Policy.
Request for Accommodation
For mobility, visual, hearing or other assistance, please call the library. Requests need to be made at least two weeks before a scheduled event.
Student Success Initiative
Lansing School District participates in the Student Success Intiative, providing CADL accounts to all students.
Study Rooms
Three study rooms are available on the second floor. Rooms are equipped with table(s), chairs, a whiteboard and power outlets. Users must have a current Capital Area District Libraries card that is in good standing at the time of room use. Rooms may not be reserved, they are available on a "first come first served" basis. Rooms may be used up to two hours a day.
Wireless Service
CADL has WiFi hotspots at all of its libraries. For details, visit our WiFi help page.
World Language Collection
Our World Language collection includes books, magazines, movies and music in over 17 different languages.
Downtown Lansing Gallery
Downtown Lansing Events
Meet Author Tom Carr--Dark Side of the Mitten (Adults)
Friday Oct 22, 2021
6:00pm - 7:00pm
Downtown Lansing
Take a trip to the dark side when author Tom Carr shares stories from his book Dark Side of the Mitten: Crimes of Power & Powerful Criminals in Michigan's Past & Present. You'll hear about crimes of passion, greed, insanity and more.
Read More
---
*Online Trivia Challenge--Halloween Music & Movies (Teens & Adults)
Friday Oct 22, 2021
6:30pm - 7:30pm
All Locations
Get together with other CADL fans at a virtual event, competing for glory and prizes! We'll meet on selected Fridays with different topics each time. Today: It's a Monster Mash-up of Halloween music and movie trivia! *Registration required to receive a link to the Microsoft Teams event; call 517-367-6312 or click on "Register."
Read More
---
All Downtown Events
Downtown Lansing Blog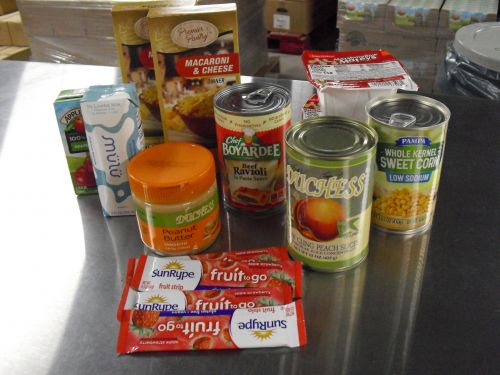 Posted Oct 4, 2021, 3:13 PM
We've partnered with the Greater Lansing Food Bank to make food more accessible for those in need.
Read More
---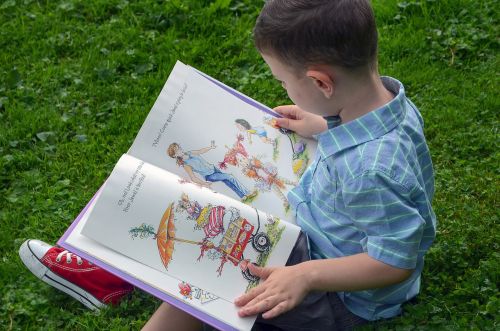 ---