Lansing
Friends of Lansing Libraries
The Friends of Lansing Libraries supports all three CADL branches in the city of Lansing–Downtown Lansing, South Lansing, and Foster.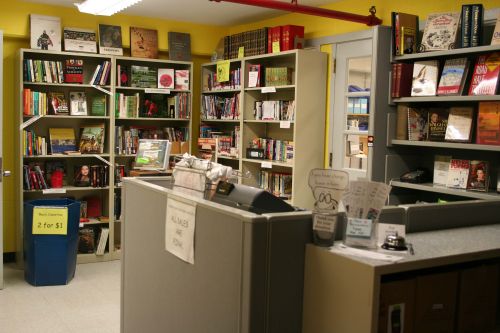 Contact Info
friendsoflansinglibraries@gmail.com or lansingbookburrow@gmail.com
The Friends of Lansing Libraries Board meets monthly, with an annual membership meeting.
Friends of Lansing Libraries Board is now accepting applications to be a Board member. Please click here for an application form.
The Book Burrow
Come browse one of the largest library book stores in Michigan--thousands of used books, movies and music in the basement of the Downtown Lansing Library (click for directions).
Join the Friends of Lansing Libraries for $15 and receive a 20% discount on all purchases.
Contact Information
phone: 517.367.6319
email: lansingbookburrow@gmail.com
Hours
Closed until further notice.
Donation Guidelines
We are not accepting donations at this time.