Williamston
Service Note
CADL Okemos members and visitors - Here's information about the Okemos Bridge Project.
Location
3845 Vanneter Road, Williamston, Michigan 48895
Hours
Mon: 10a.m. - 7p.m.
Tues: 10a.m. - 7p.m.
Wed: 10a.m. - 7p.m.
Thur: 10a.m. - 7p.m.
Fri: 10a.m. - 6p.m.
Sat: 10a.m. - 2p.m.
Sun: 12-4 p.m.*
*Closed Sundays between Memorial Day and Labor Day
Please note when Williamston Community Schools close, CADL Williamston will not necessarily close. Please check cadl.org for closing information.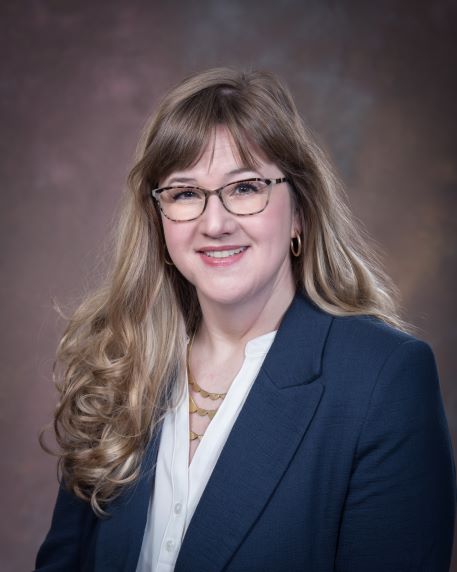 Julie Chrisinske
Head Librarian
Virtual Tour
Our 360° Virtual Tour was made possible by Able Eyes. Able Eyes virtual tours allow people to explore businesses in their community to help ease anxiety and become comfortable with their surroundings.
Rooms, Resources & Special Features
Adobe Elements
Adobe Photoshop Elements (for photo editing) & Adobe Premiere Elements (for video editing) are installed on selected public computers.
Charging Cables
Check out a charging cable and wall charger to power up. We've got you covered with micro-USB, USB-C, and lightning cables.
Computer Accessories
Privacy screens, trackball mouses and large print keyboards can all be requested from library staff.
Digital Displays
A 75'' digital display above the circ desk is dedicated to displaying library events, while a 65'' digtal display in the youth area displays events geared towards children.
Print from Anywhere
Just email your documents or upload them to our secure portal, then stop by the branch to pick them up. Let's get started.
Quiet Lounge Area
This cozy space features seating for 4-5 people, powered tables for easier charging of devices and an electric fireplace.
Requests for Accommodation
For mobility, visual, hearing or other assistance, please call the library. Requests need to be made at least two weeks before a scheduled event.
Test Proctoring
We offer free exam proctoring. Please call ahead to make arrangements.
Events Room
This room is dedicated to library events, and features a 135'' movie screen, 5.1 surround sound for movies and presentations, and a high-end Epson Powerlite L510u projector. An AppleTV device can wirelessly sync the screen of an iPad and iPhone to the movie screen.
Gaming Technology
A 65'' Interactive Youth Gaming Table made by Cleartouch is installed in the youth area. For gaming events, a Nintendo Switch gaming console is available.
Raising Reader iPad
This iPad installed in the youth section is to promote developing reading and learning skills.
Powered Furniture
New furniture throughout the library features power outlets for easier charging and laptop power.
Wireless Service
CADL has WiFi hotspots at all of its libraries. For details, visit our WiFi help page.
Williamston Gallery
Williamston Events
25 Days of Winter Reading Bingo Challenge (All Ages)
Monday Jan 30, 2023
12:00am - 12:00am
All Locations
Read "s'more" this winter! Kick off CADL's 25th year with 25 days of reading, from Jan. 17-Feb. 28. Participants who fill a BINGO row on their Winter Reading Bingo Card will earn drawing entries. Finish the challenge by Feb. 28 to claim your final prize, a s'more bar! You'll also be entered for grand prize drawings and have the chance to win a Meijer and Target gift card. Register here. Read More
---
Show Your Love Promotion (All Ages)
Wednesday Feb 1, 2023
12:00am - 12:00am
All Locations
We want to know what you love about CADL! From Feb. 1-28, visit any CADL branch and grab a paper heart from the checkout desk. Add what you love about CADL to the paper heart and return it to a library clerk, who will add it to a display. Members are encouraged explore the paper heart displays to see what other members love about the library! This promotion is a part of CADL's 25th Anniversary Celebration. Read More
---
All Williamston Events
Williamston Blog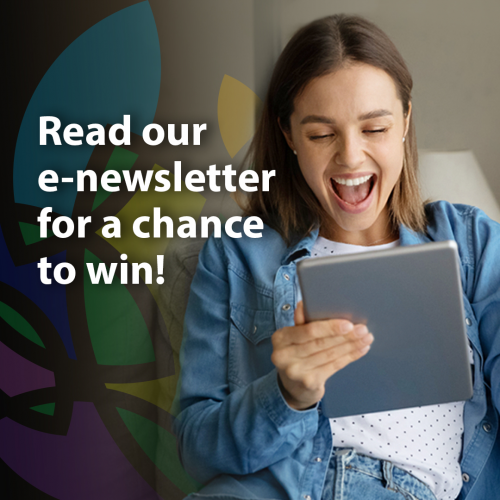 ---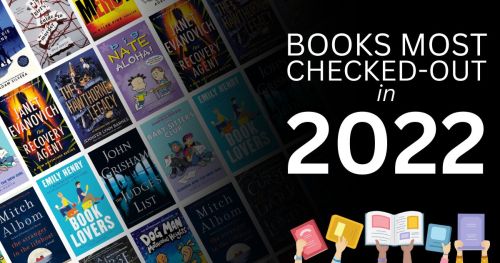 Posted Dec 21, 2022, 12:23 PM
How many of these popular books have you read?
Read More
---