Haslett
Service Note
CADL Mason will be closing on Sundays starting SUNDAY APRIL 30. The last day of 'full services' will be Saturday, April 29. We'll be switching to the limited services model on May 1.​​ Click for more info.
Location
1590 Franklin Street
Haslett, Michigan 48840
Hours
Mon: 10a.m. - 8p.m.
Tues: 10a.m. - 8p.m.
Wed: 10a.m. - 8p.m.
Thur: 10a.m. - 8p.m.
Fri: 10a.m. - 8p.m.
Sat:10 a.m. - 7p.m.
Sun:12-5 p.m.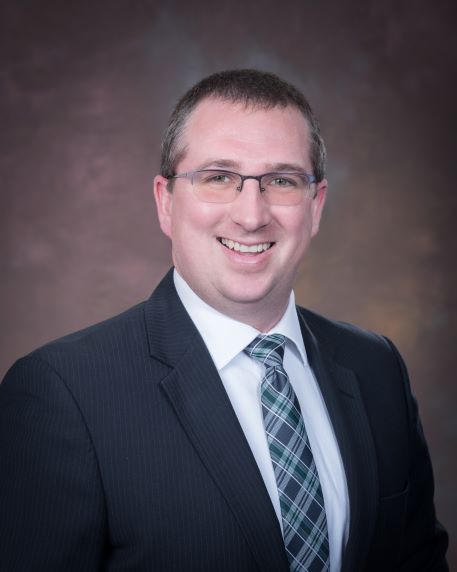 Thomas Moore
Head Librarian
Virtual Tour
Our 360° Virtual Tour was made possible by Able Eyes. Able Eyes virtual tours allow people to explore businesses in their community to help ease anxiety and become comfortable with their surroundings.
Rooms, Resources & Special Features
Adobe Elements
Adobe Photoshop Elements (for photo editing) & Adobe Premiere Elements (for video editing) are installed on selected public computers.
Charging Cables
Check out a charging cable and wall charger to power up. We've got you covered with micro-USB, USB-C, and lightning cables.
Computer Accessories
Privacy screens, trackball mouses and large print keyboards can all be requested from library staff.
Fax Service
A patron fax service is available for in-library use. This easy to use fax machine is completely self-serve, requiring only a MC/VISA, AM Ex or Discover card (no cash is accepted).
Faxing is $1.75 for the first page and $1 for each page thereafter for US/Caribbean faxes. International fees are double. The machine does not accept incoming faxes.
Micro Food Pantry
Residents in need can anonymously pick up food and other essential items. The wooden boxes with shelves and a door are to contain non-perishable and non-expiring food items, as well as other necessities. They also serve as a drop-off point for those who wish to donate items.
Print from Anywhere
Just email your documents or upload them to our secure portal, then stop by the branch to pick them up. Let's get started.
Public Meeting Room
Our meeting room is available for public use and the capacity is 50. If you are interested in reserving space, you can call or visit the branch for an application, or fill out the application at the end of the Meeting Room Policy. Make sure to allow enough time when planning your event as our room is in high demand.
An application must be completed and turned in at the location being requested.
Applicants must produce a current Capital Area District Libraries card which must be in good standing at the time of room use.
Applicants must be present during the meeting/event.
For additional details, please review our Meeting Room Policy & Application Form.
Requests for Accommodation
For mobility, visual, hearing or other assistance, please call the library. Requests need to be made at least two weeks before a scheduled event.
Student Success Initiative
Haslett Public Schools participates in the Student Success Intiative, providing CADL accounts to all students.
Test Proctoring
We offer free exam proctoring. Please call ahead to make arrangements.
The BOOKEND
The Friends of Haslett Library run this used book store, located inside the library. For a list of open hours and information about donating used items, visit the Friends of the Library page.
Wireless Service
CADL has WiFi hotspots at all of its libraries. For details, visit our WiFi help page.
Haslett Gallery
Haslett Events
Crafternoons (Adults)
Tuesday May 30, 2023
12:00pm - 3:00pm
Haslett
Bring your project to craft, chat and share with others. Read More
---
Haslett Friends of the Library Art Show
Thursday Jun 1, 2023
12:00am - 12:00am
Haslett
Visit The Bookend Used Bookstore each month during open hours to see artwork from our monthly featured artists. From June 1-30, see paints and collages by Angela DeVries. Hours: Monday-Wednesday and Friday from 12-4 p.m.; Thursday from 12-6 p.m.; and Saturday from 12-2 p.m. Read More
---
All Haslett Events
Haslett Blog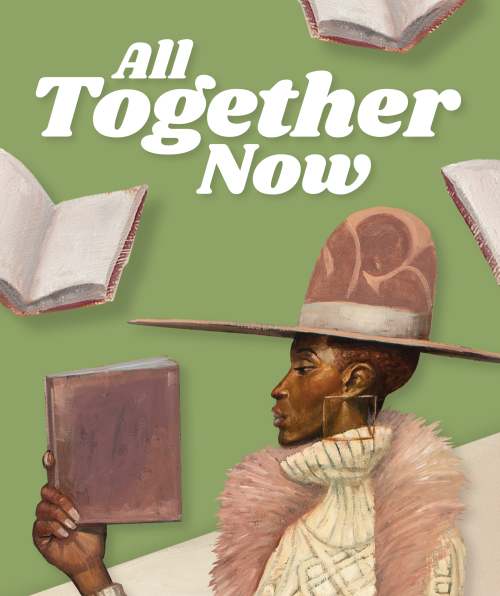 Posted May 17, 2023, 9:46 AM
Join us for our Summer Reading Challenge.
Read More
---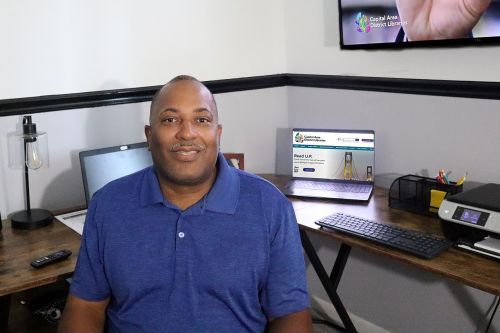 Posted Mar 22, 2023, 3:03 PM
Trent is retiring from CADL, and pursuing a new opportunity.
Read More
---