South Lansing
Level 1: Contactless Item Pickup
As part of our reopening process, we are moving gradually through several levels of service. Contactless item pickup is now available at all CADL branches. Also, note that our branch hours have temporaily changed.
Learn more about our reopening plans
Location
3500 South Cedar Street
Lansing, Michigan 48910
Hours
Monday: 10a.m. - 7p.m.
Tuesday: 10a.m. - 7p.m.
Wednesday: 10a.m. - 7p.m.
Thursday: 10a.m. - 7p.m.
Friday: 10a.m. - 7p.m.
Saturday: 12p.m-5p.m.
Sunday: Closed
*Closed Sundays between Memorial Day and Labor Day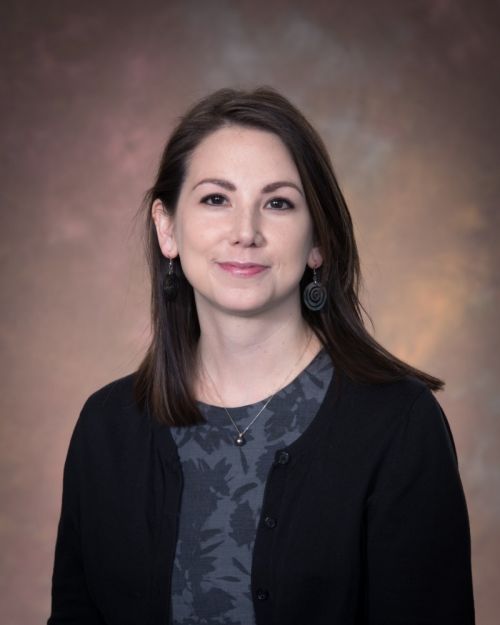 Melissa Cole
Head Librarian
Virtual Tour
Our 360° Virtual Tour was made possible by Able Eyes. Able Eyes virtual tours allow people to explore businesses in their community to help ease anxiety and become comfortable with their surroundings.
Rooms, Resources & Special Features
Adobe Elements
Adobe Photoshop Elements (for photo editing) & Adobe Premiere Elements (for video editing) are installed on selected public computers.
Charging Cables
Check out a charging cable and wall charger to power up. We've got you covered with micro-USB, USB-C, and lightning cables.
Computer Accessories
Privacy screens, trackball mouses and large print keyboards can all be requested from library staff.
Fax Service
A patron fax service is available for in-library use. This easy to use fax machine is completely self-serve, requiring only a MC/VISA, AM Ex or Discover card (no cash is accepted).
Faxing is $1.75 for the first page and $1 for each page thereafter for US/Caribbean faxes. International fees are double. The machine does not accept incoming faxes.
Print from Anywhere
If your device is connected to the Internet, you can print your documents at CADL! To pick up your prints, use the Print Release Terminal inside the corresponding library within 24 hours. Visit the Print from Anywhere page for more info.
Public Meeting Room
Our meeting room is available for public use and the capacity is 35. If you are interested in reserving space, please call or visit the branch for an application. Make sure to allow enough time when planning your event as our room is in high demand.
An application must be completed and turned in at the location being requested.
Applicants must produce a current Capital Area District Libraries card which must be in good standing at the time of room use.
Applicants must be present during the meeting/event.
For additional details, please review our Meeting Room Policy.
Requests for Accommodation
For mobility, visual, hearing or other assistance, please call the library. Requests need to be made at least two weeks before a scheduled event.
Sensory Friendly Hour (Starting June 8)
Libraries have always been known as quiet places, which can be difficult for some individuals. On the 2nd and 4th Saturday of the month from 9-10 a.m., those with special needs (all ages) can enjoy the library prior to the normal opening time. Learn more about what visiting the library can be like with our Social Story.
Teachers/Homeschoolers Resources
To make your research trip to the library a successful, please view our Assignment Alert Sheet. Providing us the information about your students' project at least 3 days in advance will allow us to better serve you and create a more productive experience at the library.
Technology Access & Training
Digital scanners are available for in-library use.
Color copies are available for .50 per page.
Our tables are equipped with multiple outlets for laptops and other devices. You can find tables located near the entrance as well as in the Lounge area.
Have a tech question? Try our Book-A-Librarian service! We offer 30 minute personalized one-on-one sessions for patrons needing help with technology related questions or questions related to computer programs that our computing environment supports. Please call 517-272-9840 to make your appointment.
Tours & Orientation
Library tours and orientation sessions are available for both individuals and organizations. Additionally for organizations interested in having us visit, we schedule on-site library presentations.
Wireless Service
CADL has WiFi hotspots at all of its libraries. For details, visit our WiFi help page.
South Lansing Gallery
South Lansing Events
STEAM Powered Building Challenge (Facebook & Instagram)
Monday Jul 6, 2020
10:00am - 5:00pm
All Locations
Join us each week for a different building challenge! This week: Humpty Dumpty's Egg Drop Challenge. Your job is to protect Humpty Dumpty so that when he has a great fall, he doesn't break! Using any materials you can find, build a secure package for a raw egg. Use cardboard, cotton, tape, feathers, leaves--whatever you think will work. With an adult's help and permission, try dropping your package (with egg inside) from a 6-foot height to see what happens. For extra fun, upload a picture of your creation to Instagram using the hashtags #STEMPoweredBuilding and #CADL, or add it to the Virtual Display Case on our Facebook page. Read More
---
CADL South Lansing Take & Makes (All ages)
Monday Jul 6, 2020
10:00am - 7:00pm
South Lansing
Looking for fun crafts and activities to do at home? Stop by CADL South Lansing during our open hours to pick up supplies and instructions for an activity or craft-everything you need in a bag! New ones will be available every Monday and Thursday, then available while supplies last. Read More
---
All South Lansing Events
South Lansing Blog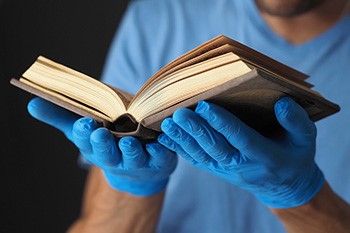 Posted Jun 23, 2020, 12:15 PM
Research shows virus undetectable on five highly circulated library materials after three days.
Read More
---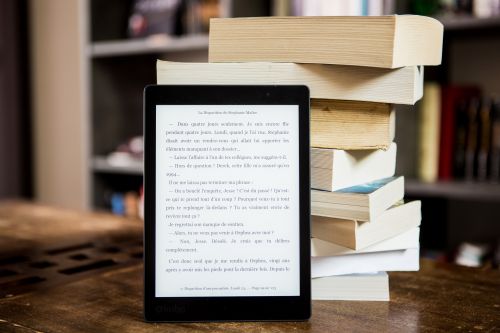 Posted Jun 23, 2020, 11:43 AM
More information will be made available soon
Read More
---