South Lansing
Service Note
CADL Foster will be closed March 27-April 23 for a remodel. Here's more info on the closing.
Location
3500 South Cedar Street
Lansing, Michigan 48910
Hours
Mon: 10a.m. - 8p.m.
Tues: 10a.m. - 8p.m.
Wed: 10a.m. - 8p.m.
Thur: 10a.m. - 8p.m.
Fri: 10a.m. - 7p.m.
Sat: 10a.m.-7p.m.
Sun: 12-5 p.m.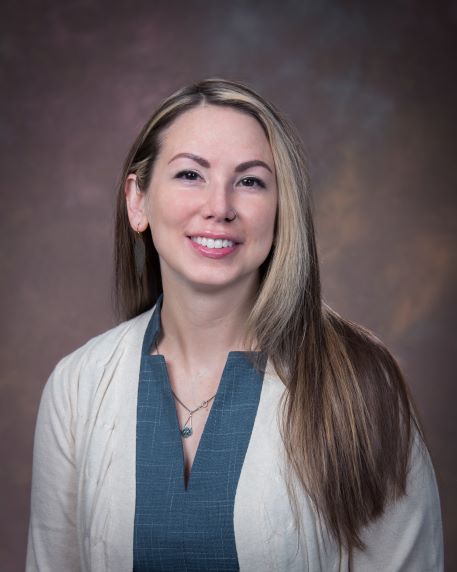 Melissa Cole
Head Librarian
Virtual Tour
Our 360° Virtual Tour was made possible by Able Eyes. Able Eyes virtual tours allow people to explore businesses in their community to help ease anxiety and become comfortable with their surroundings.
Social Story
You can also view this Social Story, a guide to the library that helps outline the social and technical expectations when visiting the library.
Rooms, Resources & Special Features
Adobe Elements
Adobe Photoshop Elements (for photo editing) & Adobe Premiere Elements (for video editing) are installed on selected public computers.
Charging Cables
Check out a charging cable and wall charger to power up. We've got you covered with micro-USB, USB-C, and lightning cables.
Community Closet Donation Drop-off
This branch is accepting donations for the Community Closet. Located at the Downtown Lansing branch, this closet contains personal care and hygiene items free to anyone in need of them.
Computer Accessories
Privacy screens, trackball mouses and large print keyboards can all be requested from library staff.
Fax Service
A patron fax service is available for in-library use. This easy to use fax machine is completely self-serve, requiring only a MC/VISA, AM Ex or Discover card (no cash is accepted).
Faxing is $1.75 for the first page and $1 for each page thereafter for US/Caribbean faxes. International fees are double. The machine does not accept incoming faxes.
Food Packs
This branch provides weekly food packs filled with items such as shelf-stable milk, fruit, vegetables, canned meals and more. There are no eligibility requirements. Food packs will be available starting on Monday of each week but pickup times are available throughout the week. Families who need more than one pack must register for each one separately. Call branch for current availability.
Print from Anywhere
Just email your documents or upload them to our secure portal, then stop by the branch to pick them up. Let's get started.
Public Meeting Room
Our meeting room is available for public use and the capacity is 35. If you are interested in reserving space, you can call or visit the branch for an application, or fill out the application at the end of the Meeting Room Policy. Make sure to allow enough time when planning your event as our room is in high demand.
An application must be completed and turned in at the location being requested.
Applicants must produce a current Capital Area District Libraries card which must be in good standing at the time of room use.
Applicants must be present during the meeting/event.
For additional details, please review our Meeting Room Policy & Application Form.
Requests for Accommodation
For mobility, visual, hearing or other assistance, please call the library. Requests need to be made at least two weeks before a scheduled event.
Student Success Initiative
Lansing School District participates in the Student Success Intiative, providing CADL accounts to all students.
Teachers/Homeschoolers Resources
To make your research trip to the library a successful, please view our Assignment Alert Sheet. Providing us the information about your students' project at least 3 days in advance will allow us to better serve you and create a more productive experience at the library.
Technology Access & Training
Digital scanners are available for in-library use.
Color copies are available for .50 per page.
Our tables are equipped with multiple outlets for laptops and other devices. You can find tables located near the entrance as well as in the Lounge area.
Have a tech question? Try our Book-A-Librarian service! We offer 30 minute personalized one-on-one sessions for patrons needing help with technology related questions or questions related to computer programs that our computing environment supports. Please call 517-272-9840 to make your appointment.
Tours & Orientation
Library tours and orientation sessions are available for both individuals and organizations. Additionally for organizations interested in having us visit, we schedule on-site library presentations.
You can also view this Social Story, a guide to the library that helps outline the social and technical expectations when visiting the library.
Wireless Service
CADL has WiFi hotspots at all of its libraries. For details, visit our WiFi help page.
South Lansing Gallery
South Lansing Events
In-Person Citizenship Class (Adults)
Wednesday Mar 29, 2023
6:00pm - 7:00pm
South Lansing
Join us at the South Lansing branch to practice citizenship questions, reading, writing and speaking for the USCIS Naturalization Test. No registration required. Read More
---
Baby Storytime (Ages 0 & up)
Thursday Mar 30, 2023
10:30am - 11:30am
South Lansing
Stories, songs and movement for our youngest readers and their caregivers. Read More
---
All South Lansing Events
South Lansing Blog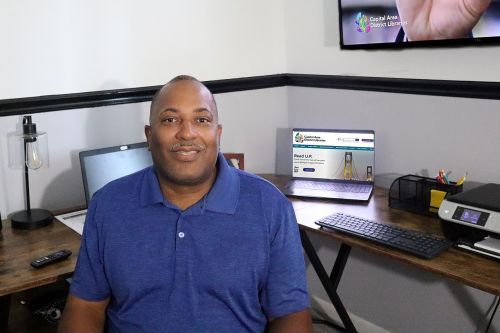 Posted Mar 22, 2023, 3:03 PM
Trent is retiring from CADL, and pursuing a new opportunity.
Read More
---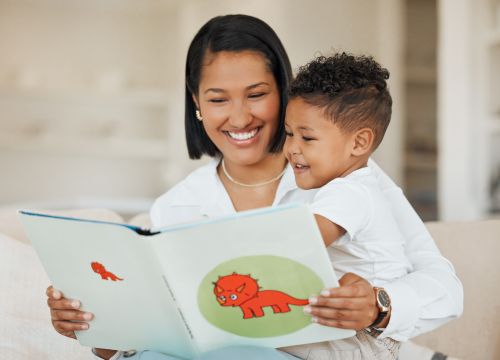 Posted Mar 13, 2023, 8:09 AM
Join us for a celebration of reading.
Read More
---