Mason
Level 1: Contactless Item Pickup
As part of our reopening process, we are moving gradually through several levels of service. Contactless item pickup is now available at all CADL branches. Also, note that our branch hours have temporaily changed.
Learn more about our reopening plans
Location
145 West Ash Street
Mason, Michigan 48854
Hours
Monday: 10a.m. - 6p.m.
Tuesday: 10a.m. - 6p.m.
Wednesday: 10a.m. - 6p.m.
Thursday: 10a.m. - 6p.m.
Friday: 10a.m. - 6p.m.
Saturday: Closed Sunday: Closed
*Closed Sundays between Memorial Day and Labor Day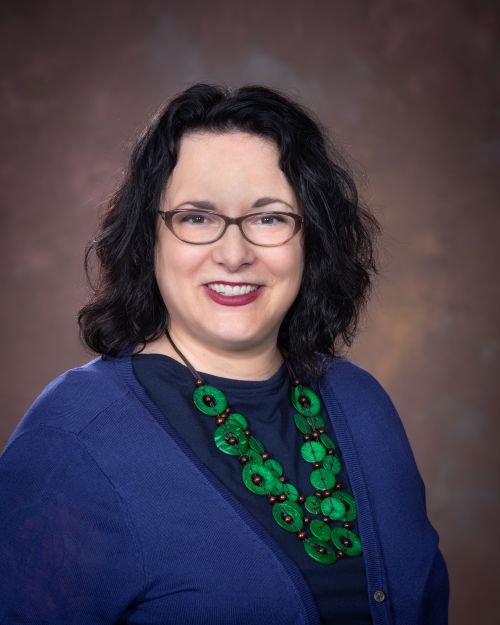 Heather Goupil
Head Librarian
Rooms, Resources & Special Features
Adobe Elements
Adobe Photoshop Elements (for photo editing) & Adobe Premiere Elements (for video editing) are installed on selected public computers.
Bookworm Heaven
The Friends of the Mason Library run this used bookstore located on the second floor. Available during the library's open hours.
Charging Cables
Check out a charging cable and wall charger to power up. We've got you covered with micro-USB, USB-C, and lightning cables.
Computer Accessories
Privacy screens, trackball mouses and large print keyboards can all be requested from library staff.
Fax Service
A patron fax service is available for in-library use. This easy to use fax machine is completely self-serve, requiring only a MC/VISA, AM Ex or Discover card (no cash is accepted).
Faxing is $1.75 for the first page and $1 for each page thereafter for US/Caribbean faxes. International fees are double. The machine does not accept incoming faxes.
Ingham County Genealogical Society Genealogy Research Room
With volumes of data available for research, the room is open to the public by appointment Wednesday's from 12-4 p.m. An ICGS Librarian will be available to assist visitors.
Morris Collection
Donated to the Mason Library in 2006 by Eugene G. Wanger, this collection includes books, manuscripts and ephemera related to the history of Ingham County.
Public Meeting Room
Our meeting room is available for public use and the capacity is 84. If you are interested in reserving space, please call or visit the branch for an application. Make sure to allow enough time when planning your event as our rooms are in high demand.
An application must be completed and turned in at the location being requested.
Applicants must produce a current Capital Area District Libraries card which must be in good standing at the time of room use.
Applicants must be present during the meeting/event.
For additional details, please review our Meeting Room Policy.
Requests for Accommodation
For mobility, visual, hearing or other assistance, please call the library. Requests need to be made at least two weeks before a scheduled event.
Test Proctoring
We offer free exam proctoring. Please call ahead to make arrangements.
Wireless Service
CADL has WiFi hotspots at all of its libraries. For details, visit our WiFi help page.
Mason Gallery
Mason Events
*Online CADL Adventure Club-D&D InterWebs Chapter (Age 13 & up)
Friday Sep 25, 2020
6:00pm - 9:00pm
All Locations
Though a terrible plague sweeps the land, adventure still calls brave heroes to slay monsters and steal their stuff. Dungeon Master Andrew from CADL Stockbridge will be the host for playing 5th edition Dungeons & Dragons, using Microsoft Teams. Beginners welcome! Veterans welcome! Owlbears, not so much. *Registration required; call 517-851-7810 or click on "Register." After registration you will be emailed a link for joining the group (Microsoft Teams instructions here).


Read More
---
*Online Trivia Challenge--1970s Music (Teens & Adults)
Friday Sep 25, 2020
6:30pm - 7:30pm
All Locations
Get together with other CADL fans to test your knowledge and compete for glory and prizes! We'll have new contest on the 2nd and 4th Fridays of the month, with a different topic each time. Today's theme is 1970s Music! *Registration required; the first 50 to register and provide their email address will receive a link to the Microsoft Teams event. (
Microsoft Team instructions
)
Read More
---
All Mason Events
Mason Blog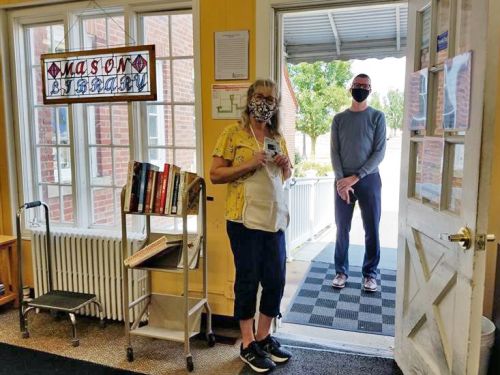 ---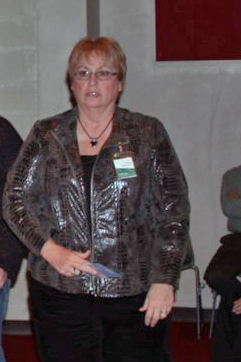 Posted Aug 14, 2020, 10:04 AM
Remembering Carrie Boyd and her memory at Capital Area District Libraries.
Read More
---