Everything Right Here
Everything
Right Here
Downtown Lansing - 1st Floor - Storytime Area
Engaging stories and activities to help children build early literacy skills Read More
Aurelius - Held in the library.
Engaging stories, songs and activities to help children build early literacy skills. Older and young... Read More
Staff Picks
Tammy V. Recommends
Ebooks
Forensic Anthropologist travels to Italy and ends up solving a mystery from WWII

Read Staff Review
All Staff Picks
Did You Know?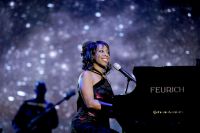 CADL Talk Soup
Posted on: December 6, 2018
We highlight some of the best episodes from our CADLcast, Executive Edition and Reader's Roundtable podcasts for your listening pleasure. ...
Read More
---
All Posts