Stockbridge
Service Note
Due to the increase in COVID-19 transmission rates, all members are encouraged to wear masks inside our branches. CADL Foster, CADL Holt-Delhi, CADL Okemos, and CADL Williamston are now requiring masks due to local orders. Please do not enter our branches if you are under a Quarantine or Isolation Order.
Contactless pickup is still available at all branches except Downtown Lansing and South Lansing. Click on service update button for more information.
Location
200 Wood Street
P.O. Box 245
Stockbridge, Michigan 49285
Hours
Mon: 10a.m. - 6p.m.
Tues: 10a.m. - 6p.m.
Wed: 10a.m. - 6p.m.
Thur: 10a.m. - 6p.m.
Fri: 10a.m. - 6p.m.
Sat: 10a.m. - 4p.m.
Sun: 12-4 p.m.*
*Closed Sundays between Memorial Day and Labor Day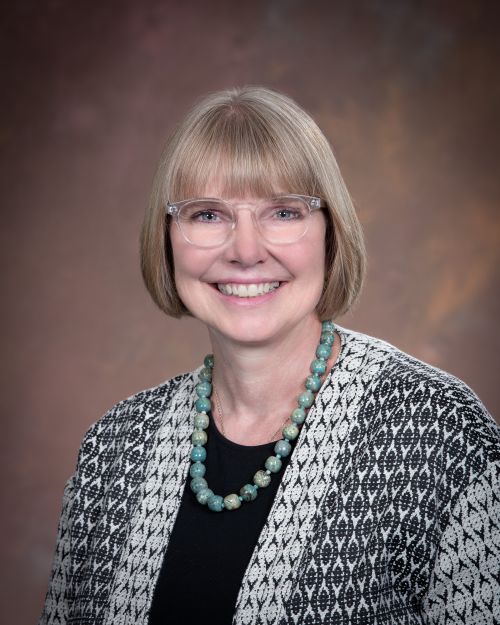 Sherri McConnell
Head Librarian
Rooms, Resources & Special Features
Adobe Elements
Adobe Photoshop Elements (for photo editing) & Adobe Premiere Elements (for video editing) are installed on selected public computers.
Bicycle Rack
The library's bicycle rack has been made possible through a grant from the 5 Healthy Towns Foundation.
Charging Cables
Check out a charging cable and wall charger to power up. We've got you covered with micro-USB, USB-C, and lightning cables.
Computer Accessories
Privacy screens, trackball mouses and large print keyboards can all be requested from library staff.
Fax Service
A patron fax service is available for in-library use. This easy to use fax machine is completely self-serve, requiring only a MC/VISA, AM Ex or Discover card (no cash is accepted).
Faxing is $1.75 for the first page and $1 for each page thereafter for US/Caribbean faxes. International fees are double. The machine does not accept incoming faxes.
Food Packs
This branch provides weekly food packs filled with items such as shelf-stable milk, fruit, vegetables, canned meals and more. There are no eligibility requirements. Food packs will be available starting on Monday of each week, but pickup times are available throughout the week. Families who need more than one pack must register for each one separately. Call branch to register to pick up a pack.
Little Free Library
CADL Stockbridge is the home of a Little Free Library in front of the building. Check out the constantly changing collection of community-sourced free reading material for all ages.
Local History Collection
Our collection includes: A Corner of Ingham–Stockbridge by William Wright; books by local authors and hard copies of the Waterloo Area Historical Society's historic photographs of Stockbridge and surrounding areas.
Local Newspaper Collection
We offer digital versions of the local newspaper (most recently titled The Town Crier), dated from 1883-1893 and 1904-1999. Issues of The Town Crier and The Sun Times dated 2000-2016 are available in hardcopy in CADL's Local History collection at the Downtown Lansing branch. Find out more here.
Puzzle and Game Exchange
Check out the collection of free puzzles and board games near the Recycled Reads sale shelves. An exchange is not required to take a puzzle or game.
Raising Reader iPad
The iPad installed in the children's area provides apps to develop reading and learning skills.
Ongoing Book Sale
Browse our sale shelves for great deals on used books and other items, available during open hours. Sponsored by the Friends of the Stockbridge Library.
Requests for Accommodation
For mobility, visual, hearing, or other assistance, please call the library. Requests need to be made at least two weeks before a scheduled event.
Student Success Initiative
Stockbridge Community Schools participates in the Student Success Initiative, providing CADL accounts to all students.
Test Proctoring
We offer free exam proctoring. Please call ahead to make arrangements.
Wireless Service
CADL has WiFi access at all its libraries. CADL-Stockbridge offers an external WiFi access point providing coverage to the municipal parking lot across the street. For details, visit our WiFi help page.
Stockbridge Gallery
Stockbridge Events
*Online Trivia Challenge--Halloween Music & Movies (Teens & Adults)
Friday Oct 22, 2021
6:30pm - 7:30pm
All Locations
Get together with other CADL fans at a virtual event, competing for glory and prizes! We'll meet on selected Fridays with different topics each time. Today: It's a Monster Mash-up of Halloween music and movie trivia! *Registration required to receive a link to the Microsoft Teams event; call 517-367-6312 or click on "Register."
Read More
---
*Online Citizenship Test Prep (Adults)
Tuesday Oct 26, 2021
12:30pm - 1:30pm
All Locations
Join us online on Tuesdays to practice for the USCIS Naturalization Test in a relaxed setting. We will use the first half hour to practice speaking English. The next hour will be spent on prep for the reading, writing, and civics sections. *Registration is required for each session you wish to attend; call 517-367-6350 or click on "register." You will be emailed a link to our Microsoft Teams meeting a few days prior to the event. (
Microsoft Team instructions
)
Read More
---
All Stockbridge Events
Stockbridge Blog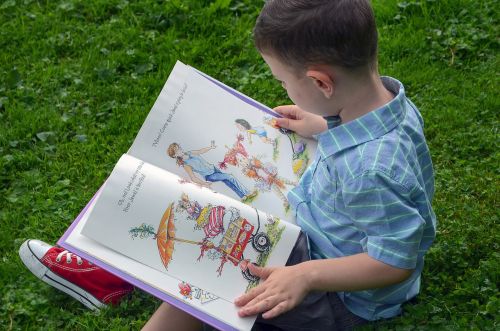 ---
Posted Sep 23, 2021, 12:54 PM
Update: All services have been restored except for MeLCat borrowing.
Read More
---