Okemos
Friends of the Okemos Library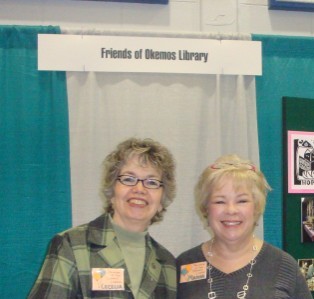 Contact Info
Website: https://fotol.org/
Facebook: https://www.facebook.com/FriendsOfTheOkemosLibrary
Email: friendsoftheokemoslib@gmail.com
Meeting Time
The Okemos Friends meet on the 2nd Thursday of the month, networking at 6:30 p.m., meeting at 7 p.m.
Book Sale Events & Schedule
Saturdays & Sundays 9 a.m.– 5 p.m.
The Friends of the Okemos Library sponsor a quarterly book sale event. Find out more on their website.
Donation Guidelines
See USED BOOK DONATIONS at the bottom of this page for items not accepted. You may drop off donations at the library during regular business hours.