Okemos
Friends of the Okemos Library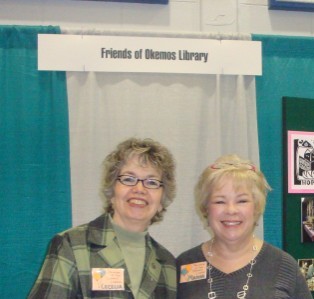 Contact Info
Website: https://fotol.org/
Facebook: https://www.facebook.com/FriendsOfTheOkemosLibrary
Email: friendsoftheokemoslib@gmail.com
Meeting Time
The Okemos Friends meet on the 2nd Thursday of the month, networking at 6:30 p.m., meeting at 7 p.m.
Book Sale Events
The Friends of the Okemos Library sponsor a quarterly book sale event. Find out more on their website.
Donation Guidelines
The Friends accept gently used fiction, nonfiction, and books-on-tape, along with CDs and DVDs. We are not able to accept textbooks, encyclopedias, musty-smelling items, VHS, or cassette tapes. Until further notice, DO NOT bring your book donations to the library. When you have a donation ready, please contact our Book Sale Coordinator Jim Tellner at jmct1965@aol.com, and he will arrange for a pickup. We welcome all donations, no matter how small.