Okemos
Service Note
CADL Okemos members and visitors - Here's information about the Okemos Bridge Project.
Location
4321 Okemos Road
Okemos, Michigan 48864
Hours
Mon: 9a.m. - 8p.m.
Tues: 9a.m. - 8p.m.
Wed: 9a.m. - 8p.m.
Thur: 9a.m. - 8p.m.
Fri: 9a.m. - 8p.m.
Sat: 9a.m. - 7p.m.
Sun:12-6 p.m.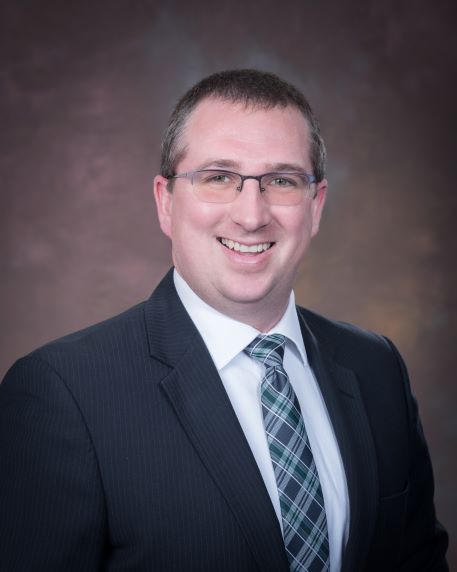 Thomas Moore
Head Librarian
Virtual Tour
Our 360° Virtual Tour was made possible by Able Eyes. Able Eyes virtual tours allow people to explore businesses in their community to help ease anxiety and become comfortable with their surroundings.
Rooms, Resources & Special Features
Adobe Elements
Adobe Photoshop Elements (for photo editing) & Adobe Premiere Elements (for video editing) are installed on selected public computers.
Charging Cables
Check out a charging cable and wall charger to power up. We've got you covered with micro-USB, USB-C, and lightning cables.
Computer Accessories
Privacy screens, trackball mouses and large print keyboards can all be requested from library staff.
Micro Food Pantry
Residents in need can anonymously pick up food and other essential items. The wooden boxes with shelves and a door are to contain non-perishable and non-expiring food items, as well as other necessities. They also serve as a drop-off point for those who wish to donate items.
Print from Anywhere
Just email your documents or upload them to our secure portal, then stop by the branch to pick them up. Let's get started.
Public Meeting Room
Our meeting room is available for public use. The room holds 66 with tables and chairs and 90 with only chairs. If you are interested in reserving space, please call or visit the branch for an application. Make sure to allow enough time when planning your event as our room is in high demand.
An application must be completed and turned in at the location being requested.
Applicants must produce a current Capital Area District Libraries card which must be in good standing at the time of room use.
Applicants must be present during the meeting/event.
For additional details, please review our Meeting Room Policy.
Requests for Accommodation
For mobility, visual, hearing or other assistance, please call the library. Requests need to be made at least two weeks before a scheduled event.
Wireless Service
CADL has WiFi hotspots at all of its libraries. For details, visit our WiFi help page.
Okemos Gallery
Okemos Events
*Virtual ESOL Conversation Group (Adults)
Wednesday Dec 7, 2022
9:30am - 11:00am
Okemos
Grab your cup of coffee or tea and join us online to practice your English through informal conversation. Please note that this group is not a formal English instruction. *Registration is required by emailing stantone@cadl.org. Participants will receive instructions on joining our Zoom session. Read More
---
Toddler Storytime (Ages 2 & up)
Wednesday Dec 7, 2022
10:30am - 11:00am
Okemos
Join us every Monday and Wednesday for songs, stories and movement for toddlers and their caregivers. Read More
---
All Okemos Events
Okemos Blog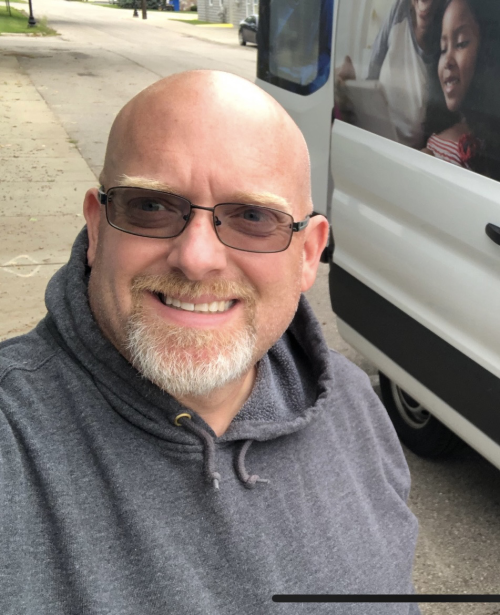 Posted Oct 31, 2022, 2:09 PM
Michael is the Operations Director for CADL.
Read More
---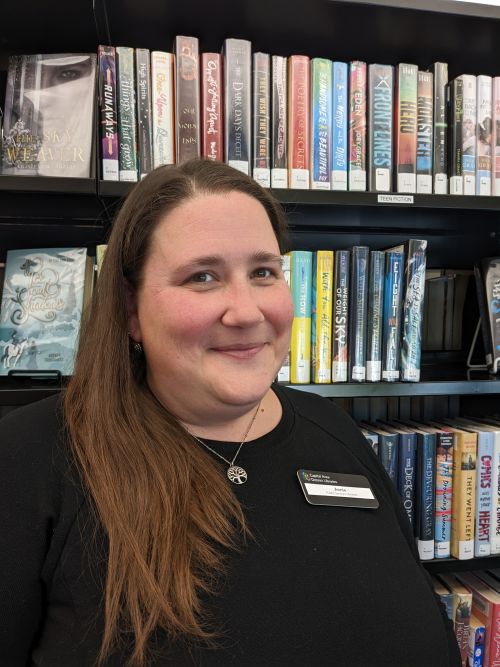 Posted Oct 18, 2022, 1:06 PM
Annie Gordon will serve as Head of Public Services at the Okemos Branch.
Read More
---