Haslett
Friends of the Haslett Library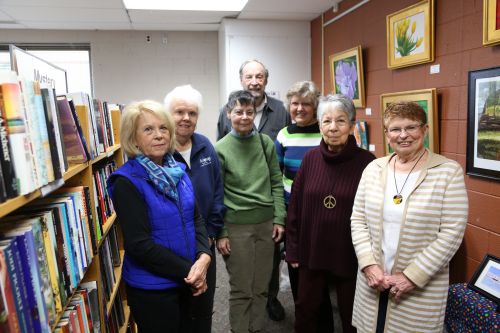 Contact Info
Carol Christenson
friendshaslettlibrarymeridian@gmail.com
Meeting Time
The Friends of the Haslett Library Board meets every month. Date, time & location varies.
The BOOKEND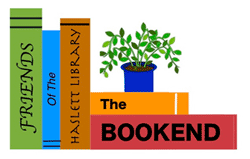 The BOOKEND, the Friends of the Haslett Library's used book store, is located in the Friends Room of the Haslett Library (click for directions).
Contact Information
email: thebookendhaslett@gmail.com
Hours
Contact branch for hours and availability.
Donation Guidelines
The BOOKEND accepts donations of materials in gently used condition. Donations may be dropped off at the Haslett Library circulation desk, 1590 Franklin Street, during library open hours.
See USED BOOK DONATIONS at the bottom of this page for items not accepted.