March is Reading Month
Posted on: February 22, 2021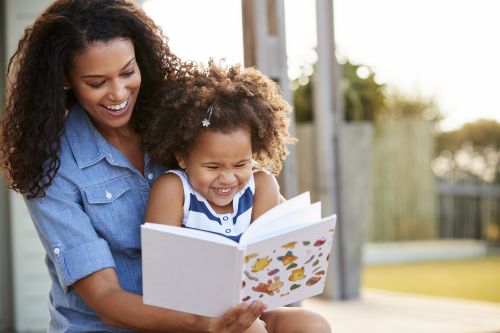 March is Reading Month! Join the celebration with reading and activities for your little ones.
READING SUGGESTIONS
We have a number of ways to help you find great reads for your little ones. Check out the list of Caldecott winners and honor books on our website. Visit our Beanstack site for a list of staff favorites for children from Pre-K through Grade 3. And find even more suggestions on our Grade Level Reading Lists.
READING MONTH CALENDAR
We're offering a free calendar filled with 31 fun activities for kids ages 3–8, all designed to boost literacy skills. Kids can earn a prize by completing ten or more! Request a calendar from your branch by listing it on their MyTime page, or print one out yourself here.
GRAB & GO
Bring home a Dr. Seuss-themed storytime or craft kit to celebrate Reading Month!
READING TIPS FOR PARENTS & CAREGIVERS*
Kindergartners: Play with letters, words and sounds.
Say silly tongue twisters by singing songs and reading rhyming books
Trace and say letters. Use a finger to trace a letter while saying a letter's sound.
Talk! Talk! Talk! Talk with your child everyday about school and other events. Introduce new vocabulary words.
1st Graders: Inspire your young reader to read every day.
Practice "I read to you, you read to me" by taking turns reading aloud at bedtime.
Dig deeper into the story by asking questions about what you've just read.
Read it again and again. Repetition builds confidence.
2nd Graders: Find ways to read, write and tell stories together.
Tell family tales. Encourage your child to tell a tale of something that happened to them.
Be an enthusiastic fan of your child's reading. Ask them to read what they have written for school.
Read it one more time with feeling. When your child is sounding out an unfamiliar word, you can help reinforce the meaning by reading the sentence again from the beginning.
3rd Graders: Make reading a special part of the day.
Designate a favorite place to read.
Let your child pick out books they want to read. Encourage them tell you about what they read.
Help them consult a dictionary together when they don't know the meaning of a word.
---
*Adapted from www.ReadingRockets.org