What's Happening at CADL Williamston?
Posted on: January 15, 2021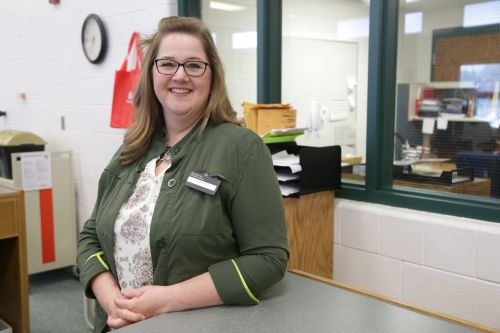 My name is Julie and I'm the Head Librarian of CADL Williamston! Just like the rest of society, the library has adapted to meet our unique needs in this time of COVID. Though face-to-face service has taken a back seat to safety, I'm proud of the creative ways we've been able to protect employees and community members while providing great service!

Not being able to visit the library and browse the stacks has been truly disappointing for many of our members. Until those visits can resume, rest assured that readers of all ages still have access to most of CADL's fantastic items.

Let us act as your own "personal shopper" by using our Grab & Go service to check out books. We pick titles based on your age and interests, and cross our fingers that you'll find a new favorite. I hear it's a great alternative to browsing.

If you've visited our branch you may have noticed the information table in the vestibule of the library. Take a good look next time you're in – we've stocked it with recommendation resources like "BookPage," a monthly publication highlighting newly published books. You can even get recommendations straight from your favorite CADL staffer. I hope you all enjoy some great new titles this year!
Julie Chrisinske, Head Librarian of CADL Williamston