What's Happening at CADL Leslie?
Posted on: January 15, 2021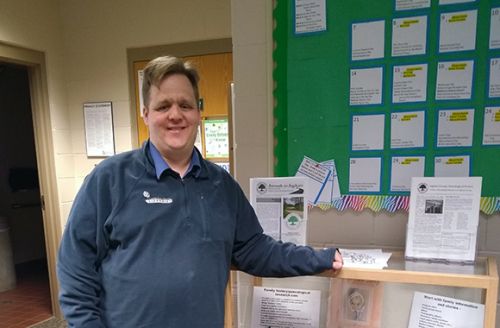 Welcome 2021- said everyone everywhere! While 2020 was a very difficult year, I'm very proud of my staff for bringing their typical A+ service to work each day. The world turned upside down, but we worked harder than ever to help our community.

We expanded our 24/7 wireless internet access well beyond the library walls. It's been reported you may be able to access CADL Wi-Fi with newer devices at Russell Park! If you don't have a computer, we now have laptops CADL members can check out for use on library property. If you prefer using a computer at home, adult members can now check out Chromebooks with hotspots for 14 days, or just the Sprint & T-Mobile hotspots.

CADL also brought the Student Success Initiative to Woodworth Elementary with more Leslie Public Schools to come. Every Woodworth student now has a library card they use to check out physical books, download and stream items, access digital encyclopedias, and check out hotspots reserved just for them!

We'll be here to help you in 2021, and we're wishing you a very healthy and successful year!
Jeff Antaya, Head Librarian of CADL Leslie