Welcoming Brian Baer to CADL's Board of Trustees
Posted on: September 17, 2022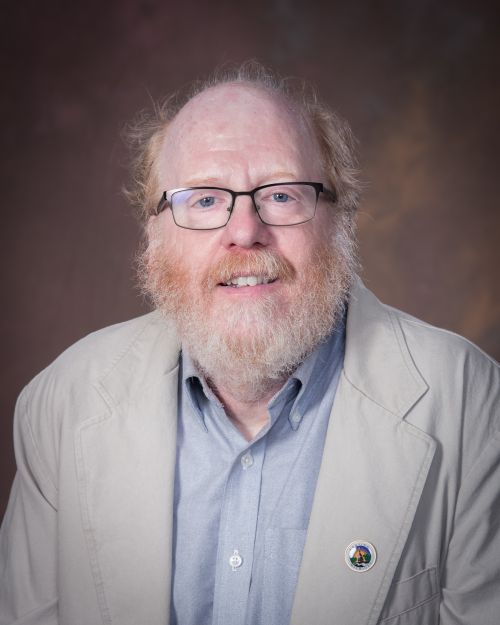 Baer is a Programmer Analyst at the Great Lakes Bioenergy Research Center at Michigan State University, where he's in charge of maintaining and developing a crop simulation model. Baer has a long history at MSU, both as a student and employee.

He grew up in a suburb just south of Buffalo, N.Y. before moving to Michigan in 1980 to attend MSU and, to quote Baer, "I never quite left." He graduated from MSU with a bachelor's degree in geography, with a specialization in cartography and immediately began working as a graduate student. In 1991, he moved to the City of Lansing and started working at MSU full time.

Not only is Baer a Lansing resident, but he is also an active member in his community. He is currently a member of the Mayor's Neighborhood Advisory Board (NAB), where he works with staff in the Lansing Department of Neighborhoods, Arts and Citizen Engagement to provide grants to neighborhoods and community organizations within the city.

Prior to his current position on NAB, Baer was heavily involved with The Listening Ear Crisis Intervention Center. For more than a decade, he volunteered and trained other volunteers on how to provide crisis intervention services to residents of Lansing and East Lansing. He also served as the organization's Center Coordinator, Treasurer and Chair of the Board.

In his spare time, Baer enjoys photography, cooking and baking, watching movies and, of course, reading. He also likes traveling and is looking forward to continuing his trip around the North Atlantic, where he's already visited Newfoundland, Iceland, Scotland and Norway.

When it comes to serving on our board of trustees, here's what Baer is most looking forward to:

"I'm excited to learn about the challenges that libraries are facing in the 2020's, such as digital rights and access, increased material challenges and aging buildings," said Baer. "I am also excited to learn how I can help CADL provide the best services to patrons county-wide."

Please help us in welcoming Baer to CADL!
---