Surprises that DON'T Cost You
Posted on: May 10, 2021
Recently, I received a surprise package in the mail from a friend. I'm sure I'm not the only person who loves the experience of tearing through packing tape and brown paper sometimes more than the actual contents?
Getting packages in the mail isn't always that fun. Most of the time you've spent money for them, and you already know what's inside! Where's the fun in that?
If you're cost-conscious like me but still want the thrill of ripping open packages for a surprise, the library is here for us. At each of the Lansing library branches you can pick up one or more of the following: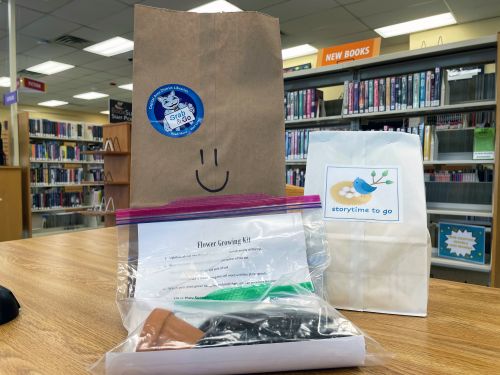 Take & Makes: A weekly kit of supplies and instructions for a kids' craft or activity
Storytime to Go: A bi-weekly set of songs, activities, crafts and storybooks for you and your kids to enjoy together
Grab & Go: Five or more items, selected based on your specific preferences. Request as many as you want, we love the challenge.
NEW starting in JUNE: A monthly subscription box for readers in grades 4—12 with themed books, snacks, activities, and perhaps… one or two extra surprises?
So, come pick up a surprise from your friends at the Lansing libraries and have some fun!
---
Eyal Suseela, Public Services Head of CADL South Lansing