Explore a "Universe of Stories" with Summer Reading
Posted on: May 29, 2019
Have a Blast with Summer Reading
Join Capital Area District Libraries in our mission to get Ingham County reading. Summer Reading is a free reading challenge for all ages that runs from June 7 to Aug. 10. There are four categories: Pre-readers, kids, teens and adults. Each category lets you earn points to win awesome prizes. We have special grand prizes for kids and teens, with winners having the chance to explore a whole new world with tickets to Disney's ALADDIN, the hit Broadway musical at Wharton Center.
In honor of the 50th anniversary of the Lunar Landing, CADL is celebrating with a "Universe of Stories" theme. To celebrate, our branches have special programming sure to excite space-explorers of any age. You don't even have to be a CADL member to participate! Build and create in STEM and STEAM activities, meet new friends from the animal kingdom, play games, watch movies and let your imagination travel with interactive storytimes. Whether you join us for events, challenge yourself with Summer Reading or both, you'll be having fun and helping avoid the "summer slide."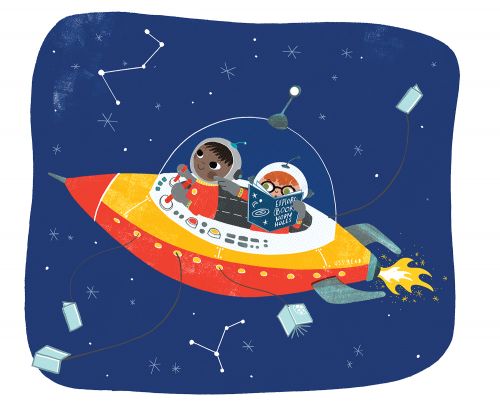 The Summer Slide is Not a Fun Ride
Summer break is a welcome reprieve from the hard work and dedication put in by kids in class, but the "summer slide" works against the progress students made during the school year. A study by the Northwest Evaluation Association revealed that 3rd grade students lose an average of 20% of their school-year gains during summer. By 7th grade that number jumps to 36%, a startling climb.

Join our Mission
That's why CADL goes above and beyond to make reading fun and accessible. To help eliminate barriers that keep kids from using the library, we're offering a short-term program called Read Off Fines.
Participating in Summer Reading is a fun and engaging way for students of all ages to keep their reading skills sharp and get ahead in school. You can sign up at any point in the summer, but remember that the earlier you sign up, the more time you have to read your way to the top! Head over to cadl.org/summer to register for Summer Reading. If you're not a member you can sign up for a library card and find fun events close to you on our website or at any one of our branch locations.
Happy reading!