April is a busy time at Foster
Posted on: March 28, 2019
So it's good-bye to "March is Reading Month" and hello to April. Along with showers, April is known for National Library Week, which runs this year from April 7-13. The best way to celebrate is to visit one (or more) of Capital Area District Libraries' 13 thirteen branches, or catch up with the Mobile Library. You won't believe all we have to offer!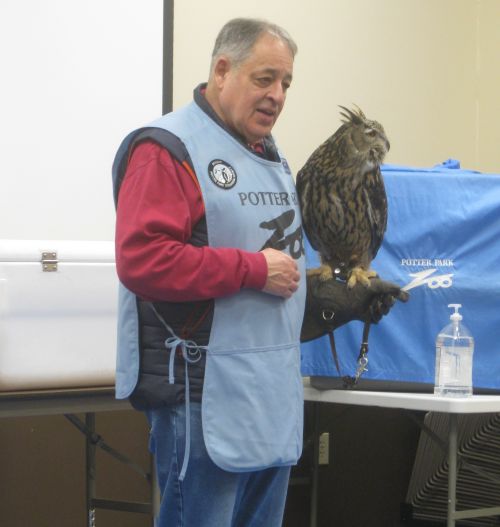 Many schools are on spring break the first week of April. If you're staying in town, check out some free library events. On Tuesday, April 2, animals from Potter Park Zoo will visit CADL Foster Branch from 3-4 p.m. Get a close-up look and learn about their habits and habitats. Did you know that all CADL branches have free passes to the zoo available for checkout all year long? Ask staff for details.
Spring storytime sessions start on Wednesday, April 3 and run through May 22. During Spring Break older siblings are welcome to join the fun. Call 517-485-5185 to register or get more information.
Capital Area Reads 2019 is still in full swing. This year's book is "The Hate U Give" by Angie Thomas, which we encourage you to read. Put a copy on hold at cadl.org/catalog. Many of our branches are hosting book discussions—find a schedule at cadl.org/CAR.
- Jean Bolley, CADL Foster