Bye, bye fines!
Posted on: July 13, 2021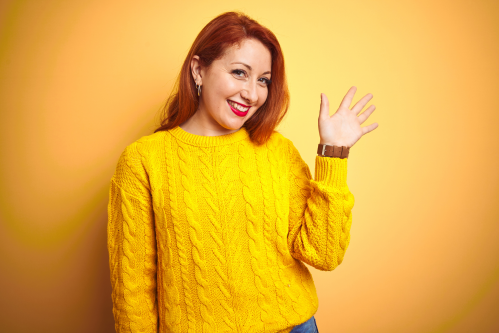 Capital Area District Libraries is proud to be part of a growing list of libraries across the state and country that have gone fine free. By eliminating one of the barriers to library service, this policy helps align us with one of our core values—free and open access to recorded knowledge, information and creative works. Eliminating fines also allows CADL staff to dedicate more time to positive services for our members.
---
For more information about our fine free policy, please review these FAQs.
What does it mean to be fine free?
Daily fines will no longer be charged on overdue items.
Why has CADL gone fine free?
Our mission is to empower our diverse communities to learn, imagine and connect. Since overdue fines create a financial barrier for many people in our communities, eliminating them will allow more open access to more people. We hope this will encourage former users to revisit the library, along with attracting new users.
Don't late fines encourage people to return items on time?
Studies indicate that small fines have little to no impact on return rates. According to the Colorado State Library whitepaper "Removing Barriers to Access": "The scant research on the impact of library fines and fees does not indicate a clear benefit to administering these policies and may be costly to enforce."
Will there still be due dates?
Yes, there will still be due dates and we expect items to be returned on time. If an item reaches 10 days overdue, the account will be blocked for any new checkouts, renewals and holds until the item is returned. This procedure encourages timely return of materials without a monetary penalty. If an item is more than 30 days overdue, a replacement cost plus a $5 processing fee will be billed to the account.
What about the overdues fines I already owe?
All overdue fines were removed in June 2021. If you still see an overdue fine on your account, please notify a library staff member who will clear it. There are separate charges for lost or damaged items, and those will still be assessed.
Do any items have late fines?
No, all late fines have been eliminated, including those for Library of Things items.
How many other Michigan libraries have gone fine free?
The current list includes 44 libraries—Detroit Public Library, East Lansing Public Library, Grand Rapids Public Library , Kalamazoo Public Library, Kent District Library (Kent County) and many more.
How will this affect the library's budget?
Going fine free is fiscally responsible. Due to the rise in digital checkouts and other factors, fines are not a sustainable form of revenue for the library. In addition, we consider any loss of fine revenue to be more than offset by the benefits of removing barriers to library access.