Youth One Cards
Posted on: January 30, 2019
One of the recurring questions I get at the library is "How old does a child have to be to get a card?" At Capital Area District Libraries, we leave that up to you. Even your infant could get a card, though they'd probably prefer to chew on it.
If you want your child to have a library card of their own but are worried about misplaced books and overdue fines, we have an option that is perfect for you.
The Youth One card is a deceptively simple name for something that entitles its holder to not only one physical book or magazine but also access to our entire digital collection. That means 10 titles at a time through OverDrive (e-books), 12 checkouts a month from hoopla (movies and music), and unlimited digital magazines through RBDigital.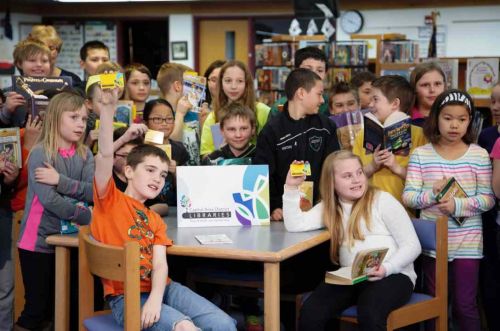 Clearly it would be more accurate to call this the "Youth Way-More-Than-One card" but that doesn't exactly roll off the tongue. Another selling point of this card—no overdue fines, so it's a nice way to ease into the responsibility of library use.
The Youth One card is also a great solution for those who live outside of our residency areas—everyone under the age of 18 is welcome to get one, free of charge, no matter where they live.
As usual, CADL is offering the best deal in town. Get details under "Types of Membership" at cadl.org/card.
- Kate Newcombe, CADL Haslett