You are CADL's Most Wanted
Posted on: September 20, 2021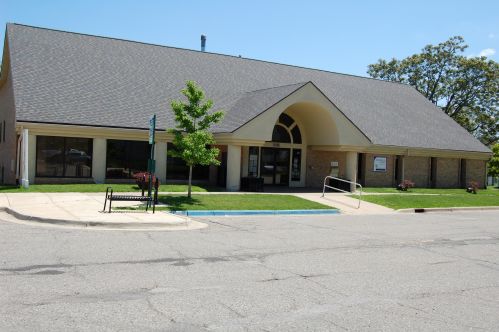 When I was a child, my father was listed as Most Wanted at our local library. They actually had his picture posted right next to the cash register.
Why?
Library fines. Lots and lots of library fines. Why did he have so many library fines? Because of me.
Like any child, I wasn't the best with holding on to books. In fact, I was the worst. I'd forget when they were due and return them late, and sometimes they'd end up in the dark forgotten place under my bed. Our fines became astronomical, and my father became an infamous outlaw of the library.
Even after paying them off it discouraged us from going. But I didn't mind. While I liked reading, I was afraid of the librarians behind the counter. They looked like the stereotypical librarians of old: high tight buns and one long scowl on their face. They didn't need to say "shh," it was implied. Everything about them said, "I dislike children, laughter and fun."
I loved the idea of a library, shelves lined with books on any subject I wanted, but I was terrified of those ladies patrolling it. It was clearly a place for adults whose offerings for children were an afterthought.
Now the tables have turned and I'm the librarian.
It's important that I make the library what wanted as a child, one that nourished my curiosity and love of reading instead of shutting the door on it. Every child that enters our library will find a warm and friendly environment, and staff who are thrilled to see them. Our juvenile books are all proudly on display and ready to be picked up by little hands. In our children's area, kids can curl up in the window seat with a good book and read with their family or friends. This is a lively place where there is always something fun, whether it's storytime, programs or take-home kits.
And to top it off, CADL has gone fine-free! Daily fines will no longer be charged for overdue items. That means you'll never see a "Most Wanted" picture posted above our cash register for too many overdue fines (not that you ever would have at CADL). No child will be turned away because of the book forgotten under their bed for a week, or two… or three.
As a child, I loved reading in spite of my hometown library, and now it's my hope that your child will love reading because of us. You are our library's most wanted.
---
Amanda V., Head Librarian of CADL Webberville