What's Happening at CADL Okemos?
Posted on: January 15, 2021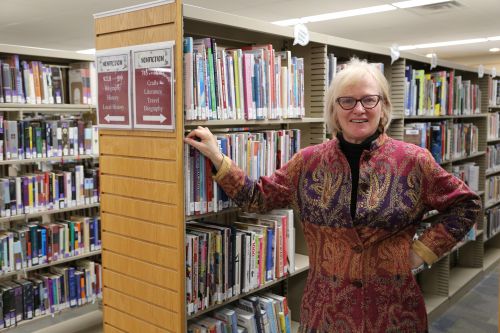 My husband and I recently watched Game 3 of the 1968 World Series. It was a bleached-out recording and we knew the outcome: Tigers lost to the Cardinals 7-3, but won the series.

There's a huge market for TV reruns. Knowing how something ends is comforting, even if it's a bad ending.

Thinking back to how we thought 2020 would be before it began, many of us couldn't have predicted this. Perhaps more than ever before we could use some comfort.

Nevertheless, I am encouraged as the days get longer for us in Michigan. Although the doors of CADL Okemos have been closed, we've been busy serving our community outside with curbside delivery.

The library's phones are always ringing but it is much too quiet. I look forward to the day when there are so many people inside the library that I get complaints that I run the NOISIEST LIBRARY IN THE UNIVERSE. What a joyful noise that will be!

In the meantime, you still can enjoy our many online programs. You may go online or call to make an appointment and we'll toss your items in your car with a happy wave.
I'm counting down the days until baseball's spring training. It's a hopeful sign but ever so more this year. In the meantime, check our catalog for these titles:
- An October to Remember 1968: The Tigers-Cardinals World Series As Told by the Men Who Played in It, by Donley Brendon
- The Detroit Tigers 1984 World Series, from A+E Networks; Lionsgate
Betsy Hull, Head Librarian of CADL Okemos
---
Betsy Hull recently won the 2020 McConnell Award for Customer Service.