We're Celebrating African-American Music Appreciation Month
Posted on: June 19, 2019
June is African-American Music Appreciation Month. Originally created by President Jimmy Carter in 1979 as Black Music Month, it was renamed by President Barack Obama in 2016.
In his 2016 proclamation, President Obama stated, "Songs by African-American musicians span the breadth of the human experience and resonate in ever corner of our Nation." Indeed, it's difficult to imagine what music would sound like without the contributions of African-American artists. Music would most certainly be far less engaging. From Scott Joplin's ragtime compositions of the early 20th century, to Louis Armstrong arguably creating jazz in the 1920s, and on to the likes of Robert Johnson and Charley Patton establishing the blues template in the 1930s that eventually led to rock music, African-American musicians have left an indelible imprint on the American musical landscape.
In addition to celebrating African-American Music Appreciation Month, this writer is obsessed with commemorating significant anniversaries of musical recordings. There are plenty of African-American musicians from which to choose, but I'll focus on a few that are available in the CADL collection.
Miles Davis' Kind of Blue is one of the most groundbreaking albums in jazz. It was released almost 60 years ago in August 1959, and features a veritable all-star lineup including Davis on trumpet and the legendary saxophonist John Coltrane (among others). Davis broke away from his hard bop style to incorporated modalism into his compositions, but don't allow this dry description to get in the way of enjoying one of the most beautiful and catchy albums ever created.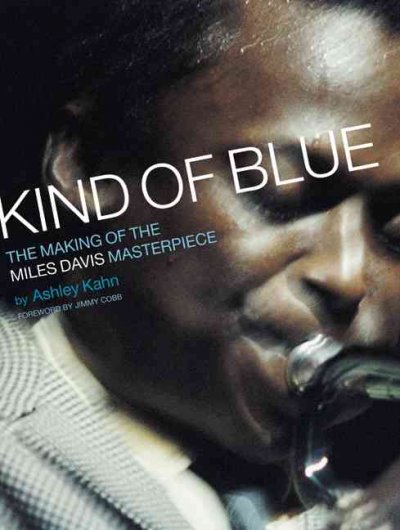 Miles Davis was a visionary bandleader, and so too was Sly Stone. In 1969, Sly & the Family Stone released Stand!. The album is a kaleidoscopic amalgamation of funk, soul, and rock—while Sly's lyrics reflect the combination of apprehension and hopefulness in the America of the late sixties.
Ten years later, disco was—albeit for a brief period—ruling the airwaves. It is a musical genre that has been unfairly labeled as lightweight, but in fact there are many disco artists whose recordings are as fun and listenable now as they were in the late seventies. The band Chic, led by Nile Rodgers (guitar), Bernard Edwards (bass), and Tony Thompson (drums), created music that is truly timeless. I recommend the album Chic: The Definitive Groove Collection. It has all of the band's hits, including the classic "Good Times" (1979) which inspired the Sugarhill Gang's rap classic "Rapper's Delight."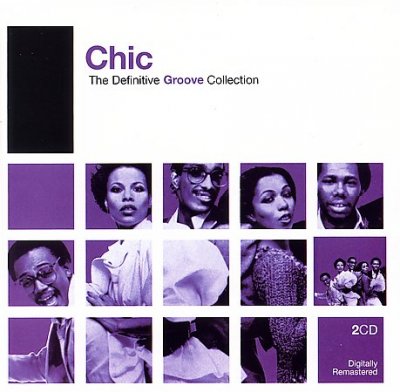 Celebrating its 30th anniversary this year is De La Soul's classic rap album 3 Feet High and Rising. Combining funny between-song skits, samples from a diverse range of music (including Johnny Cash and Steely Dan), and lyrics that emphasized positivity, 3 Feet High and Rising was a groundbreaking album.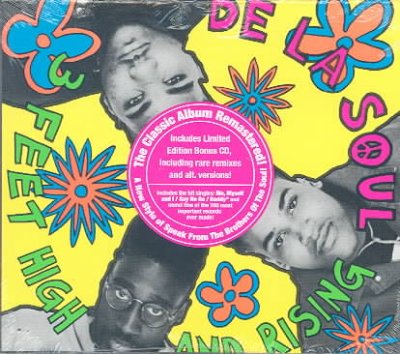 Finally, in closing, why not check out a brand-new recording? The legendary soul singer Mavis Staples has just released We Get By, a hard-hitting and uncompromising album. At almost 80 years old, Mavis Staples shows no signs of slowing down.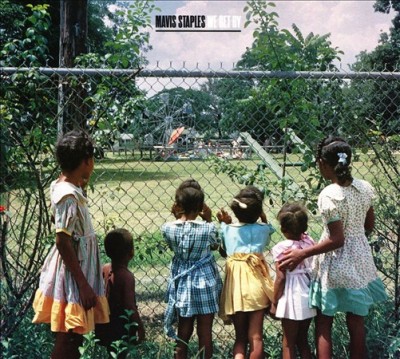 These are just a few suggestions by one writer. There are many great recordings by African-American musicians in the CADL collection from which to choose and celebrate the incredible contributions these artists have made to the world.
Mark N., Technical Services Assistant