Welcome, Sarah Williams!
Posted on: October 28, 2022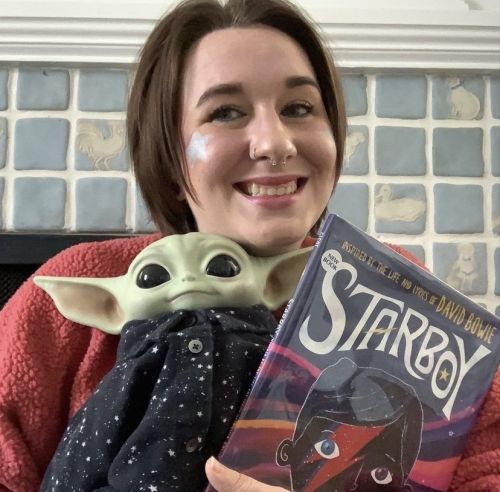 Capital Area District Libraries would like to welcome a new member to its team. Please help us in welcoming Sarah Williams, who has joined the Holt-Delhi branch as its new Public Services Librarian.
Williams brings several years of experience to her new position. She got her start in libraries at the Durham County Library in North Carolina, where she worked in the teen department. For the past two and half years, Williams was a Youth Services Librarian at the Kalamazoo Public Library. She's also held assistant roles at the Grand Rapids Public Library and Kent District Library.

Not only did Williams work for a library in North Carolina, she also went to school there for her graduate degree. Specifically, she received her Master of Library Science at the University of North Carolina at Chapel Hill. Prior to that, she received a bachelor's degree in language, literature and writing from Eastern Michigan University.

One of Williams' responsibilities in her new position will be running children and teen programming. This includes storytimes, which is one of her favorite things to do. When it comes to reading, her favorite genres are fantasy, horror and graphic novels. In her spare time, Williams enjoys creating all different forms of art, including paintings, macramé and drawings.

"I'm thrilled to be joining the CADL team and can't wait to be a part of the communities of Holt and Ingham County," said Williams.

Please join us in welcoming Williams to CADL!