Welcome to CADL, Quinn Alexander!
Posted on: July 22, 2022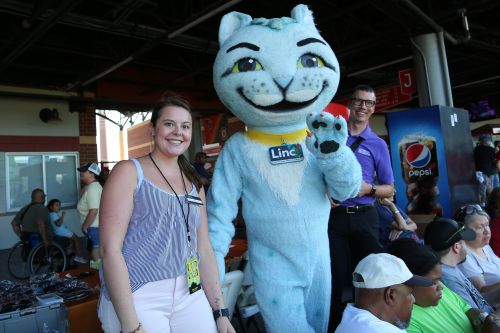 We're excited to welcome Quinn Alexander as our new Marketing & Communications Coordinator!
Quinn is an alumna of Eastern Michigan University with a degree in journalism and electronic media. Before coming to CADL, she worked as the City of East Lansing's Communications Specialist.
But this isn't her first experience with the library.
"I grew up in Haslett and have great memories of going to CADL's Haslett branch, my sister and I were avid readers and participated in the Summer Reading Challenge." Said Quinn. "Now I'll be helping to plan our Member Meetups, and I am excited to witness the library's impact beyond its doors and help create memorable moments for children and their caregivers."
CADL Marketing Director Trenton Smiley said, "I am excited to be adding such a talented and enthusiastic professional to the CADL marketing team."
Please join us in welcoming Quinn!