Top 10 in 2019: Adult & Kids Reading
Posted on: December 18, 2019
It's the time of year where every once in a while, it's nice to just curl up and read a good book at home.
These are stories ranging from how Michelle Obama became one of the most powerful women in the country, to a group of perfect strangers, and a good dog teaming up with an evil cat for the greater good.
Here are our top picked books from the past year:
1. "Becoming" by Michelle Obama
Obama chronicles the experiences that shaped her life from the South Side of Chicago to Princeton and Harvard Law and on to the White House.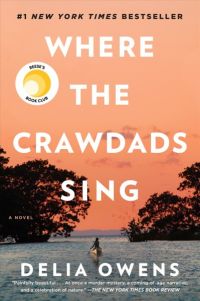 A young hermit known as the "Marsh Girl" is pulled back into the world when a handsome young man is found dead in this heartbreaking coming-of-age story.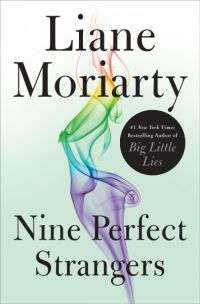 Nine guests at a secluded spa begin to have doubts about what's really happening and why they are there.
Westover's harrowing memoir of growing up the child of religious survivalists in Idaho, but wanting an education.
A Southern Gothic legal thriller in which Clanton, Mississippi's favorite son commits a shocking crime.
The last three managers at the Red River Deli have disappeared leaving only one shoe. Enter Stephanie Plum to fill the manager's shoes and figure out what's going on.
The series starting thriller introducing FBI Agent Atlee Pine, the lone agent assigned to protecting the Grand Canyon.
A novel based on interviews with Auschwitz-Birkenau survivor Ludwig Sokolov who used his position to try and help fellow prisoners.
Leni's damaged former POW father moves the family to Alaska in search of a new beginning, but his increased instability leaves them unprepared for a long hard winter.
An agoraphobic woman witnesses something she shouldn't while spying on her neighbors. Soon to be a movie featuring Amy Adams.
---
Top Kids Picks
1. "Wonder" by R.J. Palacio
This incredible story about a 10-year-old boy with a facial deformity challenges readers to stand up for kindness, empathy and compassion.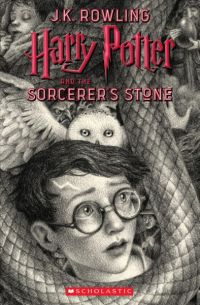 Originally published in 1997 under the British title Harry Potter and the Philosopher's Stone, this novel starts the boarding school magic series involving the Hogwarts School of Witchcraft and Wizardry. (Harry Potter series, Book 1)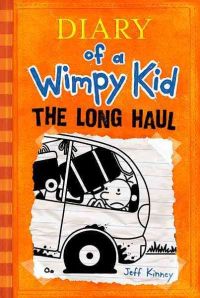 School's out for summer and Greg Heffley's mom has just roped the whole family into going on a family vacation via an overloaded minivan. All manner of absurd events arise. (Diary of a Wimpy Kid series, Book 9)
Harry Potter returns to Hogwarts School of Witchcraft and Wizardry for his second year after a hideous summer with his unkind family. A spirit named Moaning Myrtle is just one of the many troubles this new school year. (Harry Potter series, Book 2)
Greg Heffley and his family need to escape for the holidays, but paradise in the sun is more like pestilence with no fun. (Diary of a Wimpy Kid series, Book 12)
Percy Jackson is transferred from boarding school to Camp Half-Blood after learning that the father he never knew is Poseidon, God of the Sea. (Percy Jackson and the Olympians series, Book 1)
New and old characters appear in this new visit to Camp Half-Blood where friends work together with demigods to ward off evil lords. (The Heroes of Olympus series, Book 1)
Dog Man is a funny graphic novel series involving a character who is on a quest for justice. When baddies come to town Dog Man gets help from a kitten, a robot and most unexpectedly, from Petey, the World's Most Evil Cat. (Dog Man series, Book 5)
After getting pressure from his mom to back off from video games, Greg Heffley recruits his best friend Rowley, to film a scary movie. (Diary of a Wimpy Kid series, Book 11)
Harry Potter, Ron Weasley and Hermione Granger are young wizards that investigate an escaped prisoner from Azkaban who may be in cahoots with Lord Voldemort. (Harry Potter series, Book 3)
---
New Year, New Reads
Adding a few more books to your mounting TBR list? Get tips and tricks for reading deeper, and reading more from CADL's literary experts in the latest Reader's Roundtable podcast!