There's a Reading Challenge for Everybody
Posted on: February 7, 2022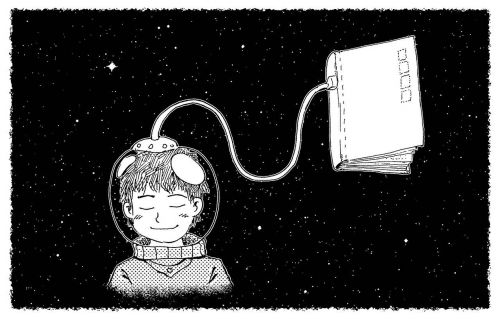 The impact of reading is profound. Stories can be transformational and transportive, taking us to places and times we can only dream of – a tropical island paradise, outer space, medieval times or a dystopian future.
During the pandemic, being somewhere else is a very attractive, though often unattainable option for many people. One way you can jumpstart a trek through literature is to participate in a reading challenge. You may hear of friends reading "Twenty-two in '22" or the latest entry in book clubs promoted by celebrities like Reese Witherspoon, Emma Watson, or Shonda Rhimes. CADL even has seasonal reading challenges.
Reading challenges are great because of how varied they can be. Available for all ages, you can find a reading challenge centered around just about any subject or interest. A quick internet search revealed a great array of options:
The Clock Reading Challenge - Read 12 books, each with a number from 1 to 12 in the title in order to make a clock face.
Pondathon II - A year-long gardening-themed readathon hosted by The Quiet Pond.
Lifetime of Reading Challenge - Throughout the year-long challenge, enjoy a wide range of books featuring main characters of different age ranges.
Classics Reading Challenge - Read one classic book each month.
Diversity Reading Challenge - Read as many diverse books / books by diverse authors as you can for this year.
There are no limits to what can make up a reading challenge. Whether you're interested wellness, cozy mysteries, or alternative histories, there is a challenge for you. Take the opportunity to expand your world one book at a time. And if you need help, just reach out to us at the Williamston branch and we'll help you get started.
---
Julie C., CADL Williamston Head Librarian