Storm Kopitsch Receives Director's Award
Posted on: February 5, 2021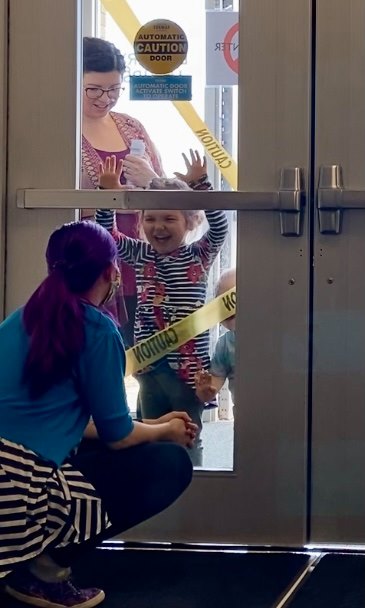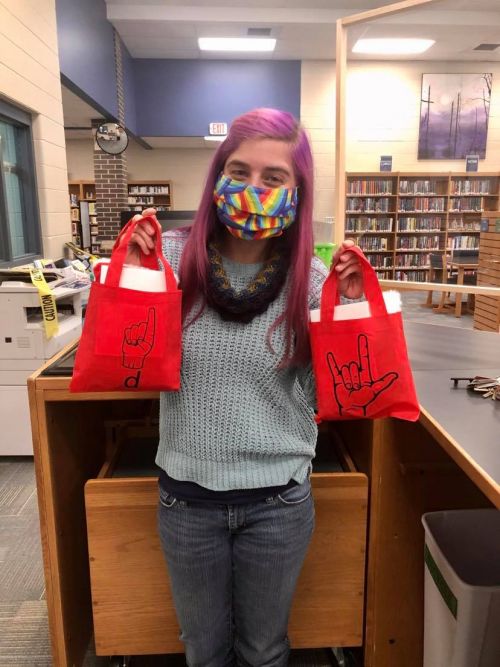 I'm so pleased to announce that I've given the Director's Award for January to Storm Kopitsch, Public Services Librarian at the Williamston Branch. Storm is such a fantastic employee and very knowledgeable due to having worked in so many positions at CADL. She excels in her current position as a librarian where she engages with families through virtual events like her American Sign Language (ASL) Storytime and escape rooms. She's also the star of many of our CADL Tales storytimes on CADL's YouTube account. I've attended some of her virtual escape rooms with my family and they were so much fun. Here's what one of Storm's co-workers had to say about her:
Early on in the pandemic, when many were still trying to figure out how to effectively work from home, Storm took it upon herself to figure out digital escape rooms. Storm's escape rooms are polished, challenging and just plain fun. Local children love participating in them! Storm has also been doing high-quality ASL story times and creating an ASL story time to go for Williamston members. She contributes so much innovation to CADL and is such a hard worker.
Storm also created holiday gift bags as a way to connect with her ASL Storytime attendees. In the 1st photo, you can see the joy and happiness from the little attendee. It's stories and images like these that keep me going during these difficult years of the pandemic. Storm, you've done such an amazing job of being innovative and adapting programs and services so as to remain connected to the Williamston communities. You are so deserving of this award for all of your fantastic work and I'm so glad that you work for our library-system.
Thank you,
Scott Duimstra, CADL Executive Director