All Together Now - Let's Read 20 Minutes or More Each Day!
Posted on: May 17, 2023
Summer Reading Challenge
June 1-Aug. 5, 2023
We're celebrating 25 years of summer reading at Capital Area District Libraries. This year, we're celebrating the gift of reading by accepting the challenge to read for 20 minutes or more every day. Did you know reading just 20 minutes per day helps kids and adults relax and improve mental health? It also builds excellent vocabulary and nurtures empathy for others. When kids read all summer they avoid the summer slide - a decline in reading ability and other academic skills that can occur while school is not in session.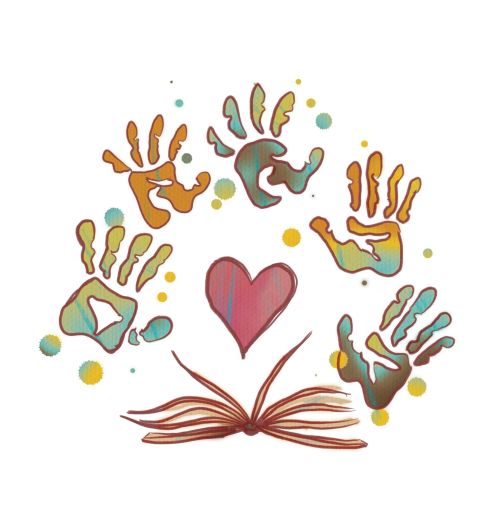 So sign up now for our free Summer Reading Challenge to enjoy these benefits while reading and earning prizes. Participants simply track their reading time and do fun activities to earn points they can exchange for prizes. The Challenge is available for all ages, including:
Babies & Toddlers (Ages up to 3)
Kids (Ages up to 12)
Teens (Ages 10-18)
Adults (Ages 18 & up)
This year's theme is "All Together Now," encouraging you to celebrate friendship, community and kindness. The Challenge includes drawing prizes like gift cards for ice cream & pizza shops, Meijer, Impression Five Family Memberships and more. Those who complete all levels of their challenge will be entered to win additional grand prizes—a Raising Readers backpack (toddlers), gift cards to Launch Trampoline Park at the Meridian Mall (kids) and Meijer, Schuler Books & Roblox Gift Cards (teens).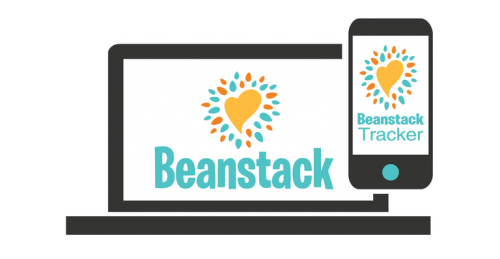 Where to Start
Sign up and keep track or your reading time and activities on our Beanstack website, or make it even more convenient by downloading the Beanstack app. Here's a short video about how to log your reading time. If you prefer a printed log you can pick one up at any CADL branch or print one out here.

Claiming Prizes
Whenever you reach a prize level, go to your local branch to pick it up. Keep reading to increase your chances of winning drawing prizes! The last day to pick up prizes is Aug. 5.
Summer Events
We're offering hundreds of free events at our branches, including magic shows, musical performances, STEM-based activities and much more. Find a complete schedule for kids, teens and adults on our website.
All Together Now: Creating Community Art
Select branches are creating community art to beautify the library and neighborhoods, or to support one of our partners. Join us in making the world a more lovely place through one of the projects below:
CADL Haslett & CADL Okemos: Tiny Art Show
Have your art featured in our Tiny Art Show! Pick up a 3"x3" canvas from the Haslett or Okemos Libraries this July and create your own tiny masterpiece. Return your work of art to the library by July 30 to have it included in our Tiny Art Show. Artwork will be on display during the month of August for everyone to appreciate.

CADL Haslett & CADL Okemos: Pick Me Up! Postcard
Need a Pick Me Up? Know someone who does? Beginning Monday, June 12, grab a postcard from the Circulation Desk to take home or send one to a friend. Designs were created by the winners of our May Postcard Contest. *Available while supplies last.

CADL Holt-Delhi: Tiny Art Show
Help us decorate our library! From June 1-30, come in and request a tiny art show kit; inside you'll receive a tiny canvas, tips and tricks, and some inspiration (while supplies last). Paint, color, or decorate your canvas however you'd like and bring it back to the library to be displayed.

CADL Stockbridge

The Stockbridge branch invites the community to brighten up the library with art throughout the summer (available during open hours).

Face Mural (June 1-22): Create a crowd of people, animals, monsters, and aliens to populate the library's walls.

Community Weaving (June 23-July 13): Fencing becomes a loom for creating a garden of color to brighten the library.

Shape Mobile (July 14-Aug. 5): Turn shapes into strings of color and sparkle to decorate the library's children's area.

Click here to view a complete list of crafting events at all 13 branches.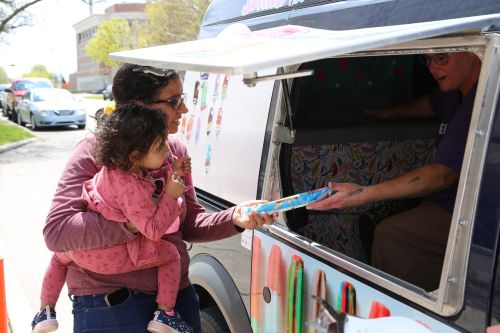 Member Meetups & Friday Freebies
CADL members are in for some extra fun this summer. Check our list of free member events and giveaways here. Plus anyone who receives our weekly e-newsletter can enter to win exciting prizes like tickets to events, gift cards to local stores, Kindles and more. If you're not already receiving emails, get added to the list by emailing us at connect@cadl.org.