Sarah Van Acker Receives Director's Award
Posted on: July 30, 2019
Hi everyone,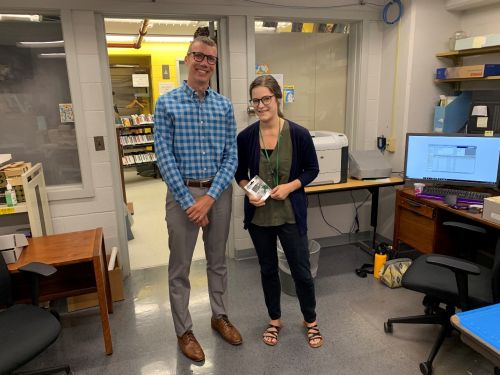 I'm pleased to announce that the Director's Award for July was given to Sarah Van Acker, library assistant in Local History. As you've probably noticed, the digitization of our Local History collections has grown over the last couple of years. Sarah has been a big part of this growth. Heidi Butler had this to say about Sarah's work in digitizing collections for Local History:
Sarah has handled it with efficiency, an excellent level of accuracy, and given the repetitive and often very dull nature of the work, not one single complaint. This is her approach to everything in Local History and I don't know what we would do without her. She is truly deserving of recognition for her stellar efforts.
As you can see, Sarah has played a large role in the success of our very popular Local History collection. Her efficient work is greatly appreciated and, as Heidi pointed out, she's indispensable to her department. Sarah, thank you for all that you do for Local History and for CADL! We're lucky to have you working for our library system.
Thank you,
Scott