Reading Preferences That Change with the Times
Posted on: February 8, 2022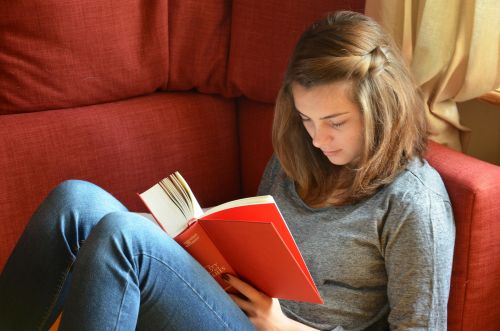 How have your reading preferences changed lately?
Prior to 2020 I consumed a steady diet of science fiction and fantasy on my own time. For work, I happily read the great variety titles selected by the book groups I led. An avid audiobook listener, I would often have multiple books queued up, listening to them in the car, while doing dishes or other projects around the house, and even while drifting off to sleep. The Libby and Hoopla apps on my phone being two of my most used apps.
Between my move to Haslett's Branch Head and the start of a pandemic shortly after, my reading habits started to change. While I rarely picked up a nonfiction book before, now I find myself drawn to the business, leadership, management, and self-help sections of the shelves. Trying to learn how other leaders and people are navigating their teams, industries, and themselves through various struggles. How do they problem-solve, lead, and brand themselves to be successful?
I still enjoy getting lost in a new, fantastic world, like V.E. Schwab's magical Londons, but often I find my tastes right now are a little more grounded, my reading a little slower. It is a shift that I did not expect, but something I have found rewarding, nonetheless.
Have you seen your reading habits shift lately? Or maybe after a big change in your life? What new titles, authors, or subjects are you reading now that you weren't before? Next time you're in the library we would love to hear about all the new books you've enjoyed.
---
Thomas M., Head Librarian of CADL Haslett