Peg Mawby Receives Director's Award
Posted on: September 30, 2019
I'm pleased to announce that the Director's Award for September was given to Peg Mawby, Head Librarian at the Webberville Branch.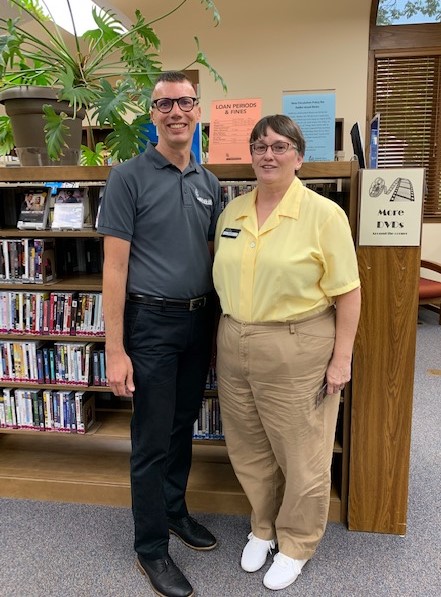 Peg has always done a fantastic job at developing programs and services for the families in Webberville and the surrounding communities. Whether it's the events at the library or visiting the local preschools and classrooms, she has gotten students interested in the library. This year she went the extra mile and helped set up our first Student Success Initiative school by getting the Superintendent of Webberville Community Schools interested in the program. Webberville was the first school district to participate in the initiative, which has now been introduced to Haslett Public Schools with more schools participating later this year and in 2020. Without Peg's hard work and connections with the schools, we wouldn't have been able to launch this initiative.
Peg, thank you for all that you do for the Webberville community and for CADL.
Thank you,
Scott