Natty Daddy Salsa – A Local Teen's Business Adventure
Posted on: June 28, 2019
A Local Business Venture
If you're like me, you've entertained the thought of starting your own business. Perhaps it's time to earn some extra money? Maybe you'd like to feel a little more independent? Whatever your age, it's entirely possible to have your own business – big or small! Natalie L. of Williamston is proof that you can certainly be your own boss as a teen, and she's loving it. Natalie took a moment to tell me how she makes and sells her own salsa!
Q & A
How did your salsa business come about? Me and my dad had always been really close. We were watching this cooking show, and they were making salsa. So I'm like, we should make salsa. I went online and I found this recipe, and we tweaked it a little, and we started making it. We started selling it to close families and at garage sales.
Do you have a name for your salsa? Natty Daddy Salsa
How long have you been selling salsa? A year maybe
You have a label for your salsa. Who created it? I drew it, and my mom did her editing to it.
Has there been a time when you came across a problem and had to fix it/overcome it? Not really, but we've changed the recipe a little bit over the year…from me and my dad thinking we can make it better.
How do you market your salsa? My mom made a Facebook account for it.
What are some important things you need to consider when you're making your salsa/marketing it? We think about the temperature, like how hot it is. We try to make sure it's not too chunky.
If you could give any advice to someone who is trying to start a business, what would you tell them? Do something that you're passionate about.
Start Your Business
If you're interested in starting your own business, check out some titles in our collection to help you get started:
Start it up by Kenrya Rankin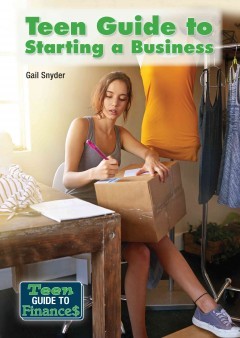 Teen guide to starting a business by Gail Snyder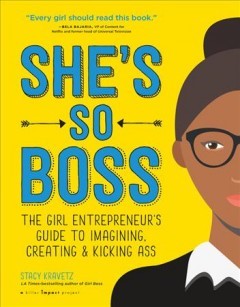 She's so boss by Stacy Kravetz
Storm K., Public Services Librarian at CADL Williamston