The Most Important Back to School Supply
Posted on: September 4, 2018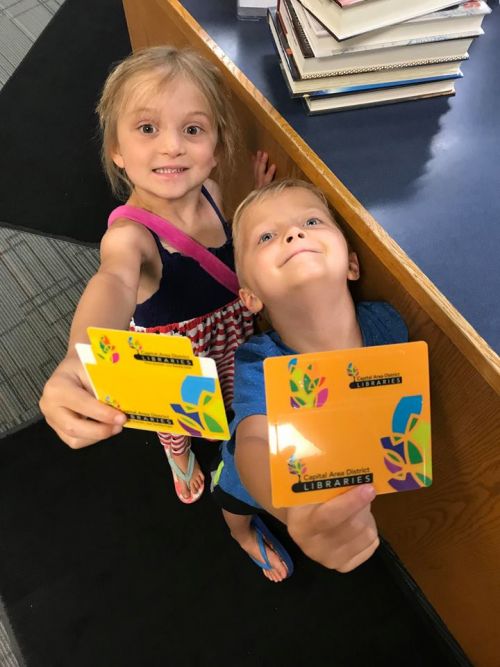 Back to school time has quickly crept up on us. While you're busily acquiring supplies for your child, college kid, or yourself, make sure to add another item to the list—a library card! It's the coolest card you can own.
I'm excited to join Ms. Asch, the Holt High School librarian, to spread the word about all the amazing resources that a library card can provide to incoming ninth graders. The library is not just a place to find books and information. It's a place to gather and engage with your community. We have a wonderful group of school librarians in our community who help us spread the word about what's available.
Libraries offer training and support, the latest digital media and technology, a way to connect and build social networks, acquire knowledge, skills and confidence. They support children's learning—stimulating an interest in reading through programs throughout the year—and adult learning as well. Libraries thrive on technology and for some it's the first choice for internet access and digital content.
At Capital Area District Libraries, we not only have books, magazines, CDs, and DVDs, we also have e-books and incredible online resources. We offer free classes and one-on-one instruction on technology and resource use. We help people create resumes, search and apply for jobs online, and connect with online government services.
If you don't have a library card in your wallet or on your phone, get one today! They are free to children and adults who live in our service area, and can be purchased by anyone outside it. Businesses and institutions are also eligible. Visit any CADL branch or cadl.org/card.
Capital Area District Libraries' Holt-Delhi branch is located at 2078 Aurelius Road in Holt. For more information, call 517-694-9351 or visit cadl.org.
-Paulina P., Head Librarian at CADL Holt-Delhi