In Memory of Carrie Boyd
Posted on: August 14, 2020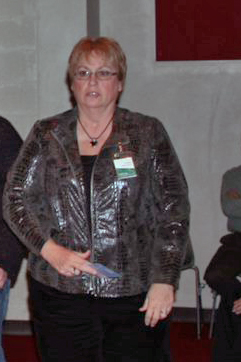 Carrie Boyd joined our team as a Cataloging Assistant in 2001, and over the course of her career cataloged almost 200,000 items that span our history. From VHS tapes, books, music CD's and electronic material - she worked with them all. She was a hard worker and good at her job, but more than that she was an unflappable, generous person.
CADL Executive Director Scott Duimstra said, "We were so saddened to hear about the passing of longtime CADL employee Carrie Boyd. Carrie was part of our Technical Services Department, so if you've used our library collection to check out a book, DVD or CD, you found that item in our catalog because of Carrie's work. She was such a wonderful person to work with and we're going to miss her so much. Our heart goes out to her family."
She will truly be missed.