Melissa Cole Announced as CADL Downtown Lansing's Head Librarian
Posted on: July 8, 2019
A New Role
We're pleased to announce that Melissa Cole will serve as the Head Librarian for CADL Downtown Lansing and CADL South Lansing!
Melissa has been with Capital Area District Libraries since 2008. While pursuing her Master of Library and Information Science at Wayne State University, she started as an office clerk at the Administrative offices of CADL, then became library assistant at CADL Okemos. After receiving her MLIS, Melissa served as the Head Librarian of CADL Dansville and most recently served as the Head Librarian for CADL South Lansing.
Prior to coming to CADL, Melissa graduated from Northern Michigan University with a B.A. and M.A in Literature. She also taught Writing at NMU as a Graduate Assistant and worked for the U.S. Attorneys Office in Ma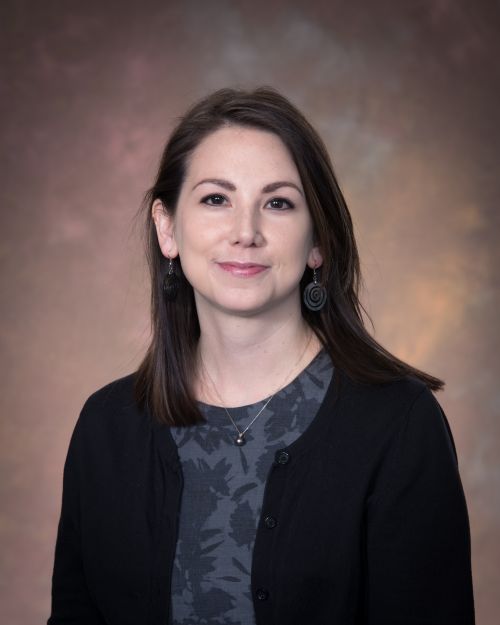 rquette and Lansing.
Melissa has both lived and worked in Lansing and she said, "I'm excited to be serving both South Lansing and the Downtown Lansing communities, and I hope to promote collaboration between the branches to better serve the Lansing area."
CADL has opened a new position – Head of Public Service – at both the Downtown Lansing and South Lansing branches to help with the libraries' day-to-day operations. This will relieve some of the workload that comes with Melissa's new position and give her more time to work towards the goal of better serving the Lansing area through community collaboration.
Executive Director of CADL Scott Duimstra said "I'm excited to see the coordinated effort of serving the residents of Lansing that Melissa will bring in being the Head Librarian for both the South Lansing and Downtown Lansing branches." He continued, "She has wonderful ideas and I continue to be impressed with the services and programs she and her staff offer."
Please join us in welcoming Melissa to Downtown Lansing branch!