Marisela Garza Receives Director's Award
Posted on: September 1, 2022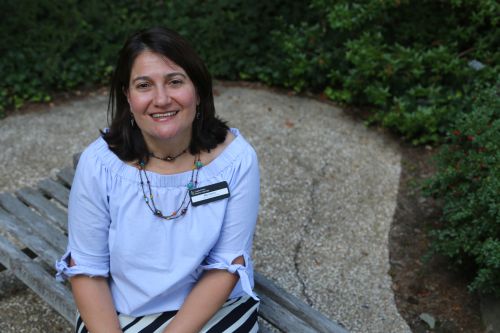 With the Summer Reading Challenge finishing earlier this month, I'm so impressed with our level of planning and roll-out of the program. One person that is so important to the success of the Summer Reading Challenge is Mari Garza and that's why I'm giving her the Director's Award for August. Mari has worked in many roles at CADL, from a librarian at the Downtown Lansing branch to a Youth Librarian at the Mason branch, then to her current position as the Youth Services Specialist. In all her roles, Mari has excelled through her combination of expertise, experience, and kindness.
In her current role as the Youth Services Specialist, Mari has helped CADL achieve its goals of increasing the circulation of our early childhood literacy collection and having a collection that reflects the diversity of the communities we serve. A major part of our mission as a library system is supporting the literacy journey of children in our communities and, through the great work of Mari, we excel at it.
Mari, thank you so much for all that you do for CADL and our members. Your work is greatly appreciated.
---
Scott Duimstra, CADL Executive Director