Literacy, Multilingualism and Education
Posted on: September 8, 2019
We're Celebrating International Literacy Day!
The United Nations Educational, Scientific and Cultural Organization (UNESCO) designated this year's International Literacy Day to focus on Literacy and Multilingualism. Despite not having an official language, English is the most widely spoken language in the United States - so why are we focusing on multilingualism?
"Our world is rich and diverse with about 7,000 living languages. These languages are instruments for communication, engagement in lifelong learning, and participation in society and the world of work. They are also closely linked with distinctive identities, cultures, worldviews, and knowledge systems. Embracing linguistic diversity in education and literacy development is therefore a key part of developing inclusive societies that respect "diversity" and "difference", upholding human dignity". - Audrey Azoulay, Director General of UNESCO
Multilingualism is on the rise in the United States. In Lansing, about 13% of the population speaks a language other than English according to the 2017 U.S. Census Bureau's American Community Survey.
Perspective of a Local Educator
To talk about literacy and language diversity in our area we sat down with Kelly Sensei, a Japanese Teacher at Everett High School in the Lansing School District.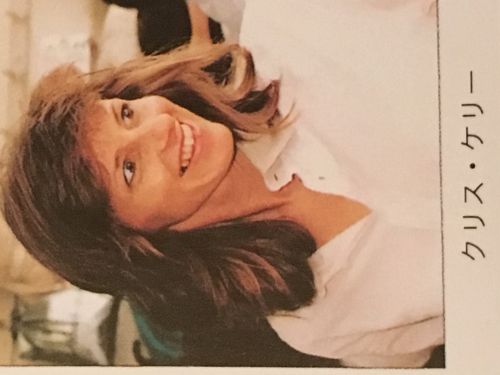 (Pictured above: 1995 yearbook photo of Kelly Sensei, who was teaching English in Japan)
Kelly Sensei got her start when she did the Study Abroad program as part of her high school education. She fell in love with the beauty of the writing system, then the language - which she pursued further at the University of Wisconson.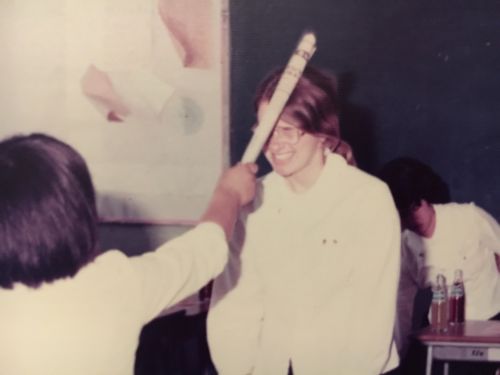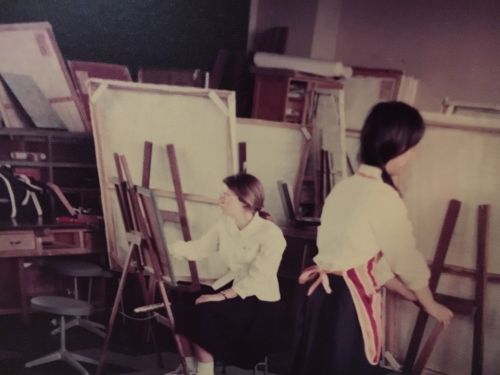 (Pictured above: 1975 photos of Kelly during Study Abroad)
One thing she's discovered in her years of teaching? That part of learning another language is gaining a better understanding of your own - a principle she explains in this audio clip:
The interview was a facinating peek not only into the classroom, but into language diversity in our local education system. Listen to the full interview with Kelly Sensei here.
---
Language Learning with CADL
If you're interested in learning another language, check out Pronunciator. This language learning app is free for CADL cardholders and has learning tracks for ages 3 to adult, in 80 languages.