Let us help you find the perfect gift this holiday season.
Posted on: November 25, 2019
As we move into the holiday season, many people are shopping for the perfect gift for their loved ones. Whether the gift is small or large, the library can help you purchase the right gifts for your friends and family!
Consumer Reports is an excellent guide in purchasing both items for yourself and others. This trusted database reviews many types of items and shares detailed quality reports on each item reviewed. Our library system subscribes to both the printed magazine and the online database and provides you free access with your library card.
Have something special in mind, but want to try it out before you purchase? Whether it is a book or a board game, you can borrow items through the library first so that you can try before you buy. Our Library of Things includes many types of games, musical instruments, robots, learning toys, metal detectors, tools, and more!
Want to give the gift of reading? If you are having trouble finding just the right book for someone on your list, be sure to check out NoveList. Just type in a title that your loved one has enjoyed and instantly receive a list of titles and authors that they might enjoy. Our staff is also trained in finding just the right books and we are happy to help you make your choice.
If you do not have a library card, we would love to sign you up! Stop by the Aurelius Branch or any of our CADL branches soon or sign up for a card online.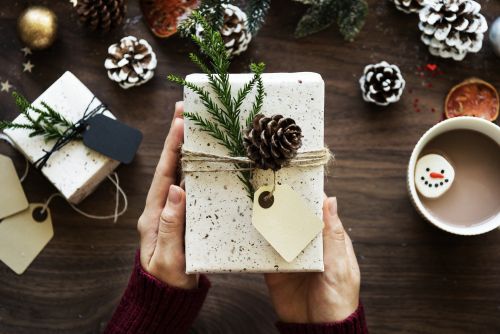 Jennifer D., Head Librarian of CADL Aurelius