Katherine Van Halst Announced as Public Services Librarian
Posted on: October 24, 2022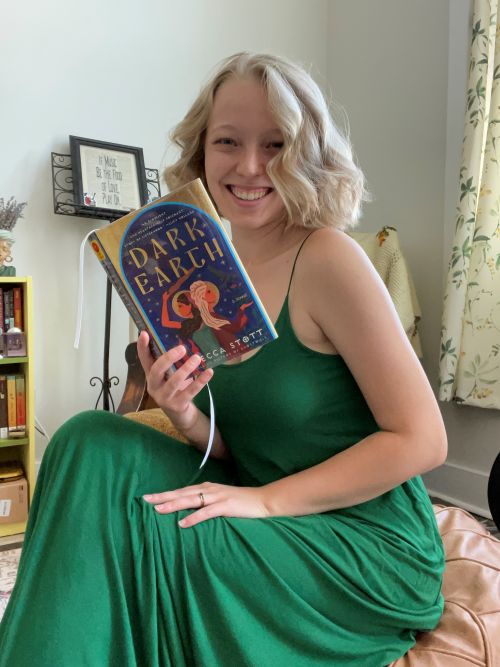 Capital Area District Libraries' (CADL) Holt-Delhi Branch is excited to announce that Katherine Van Halst will serve as its new Public Services Librarian. She will replace Annie Gordon, who was recently promoted to Head of Public Services at the Okemos Branch.

Van Halst has worked at CADL for just over a year and she started as a Library Page at CADL's Aurelius Branch. After two months, she was promoted to Library Assistant and has been in the position ever since. Her first day in her new role at the Holt-Delhi Branch will be Monday, Oct. 24.

Prior to joining CADL and spending time amongst library books, Van Halst spent most of her time with music books. She graduated from Saginaw Valley State University with a bachelor's degree in music and she's been a tuba player for nearly 14 years. She still enjoys playing the tuba as well as teaching private lessons.

This will be Van Halst's first librarian position and it's a position she's been working hard towards. Specifically, she's been studying to receive her master's degree in Library and Information Science from Wayne State University. She completed the master's program this past summer and, to quote Van Halst, she's "so excited!" to begin this new leadership role at CADL.

"I am so grateful for the opportunity to start my career as a librarian in an environment as welcoming and supportive as CADL, and in a community as dynamic as the Holt-Delhi area," said Van Halst. "I truly value the time I've already spent at CADL Aurelius, and I look forward to learning and serving alongside the patrons and staff at the Holt branch!"

Please join us in congratulating Van Halst on her new position!