Heather Goupil Announced as CADL Mason's Head Librarian
Posted on: July 5, 2019
Say Hello to CADL Mason's New Head Librarian!
We're excited to announce that Heather Goupil will be the new Head Librarian at CADL Mason. She graduated Wayne State with a Master of Library and Information Science. Heather has been with Capital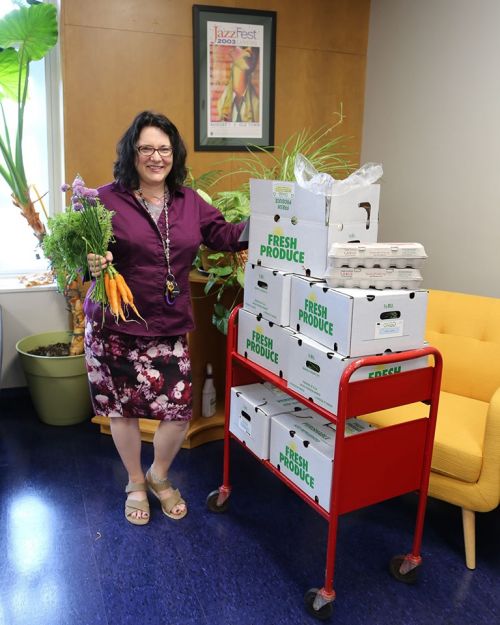 Area District Libraries since 2002.
She's worked many positions over her 16 years, including a clerk, library assistant, MelCat assistant, and purchasing specialist. These public services and finance positions have given Heather a lot of experience to bring to her new head librarian role.
"Heather has been driven to provide outstanding service to the public and to CADL staff," said Scott Duimstra, Executive Director of CADL.
Heather is taking over for Cheryl Lindemann, who's transitioned to the downtown Lansing branch as the Non-Fiction Selections Specialist. Cheryl said, "It has been a pleasure to serve as the Head of the Mason Library for the past 7 years, and to have had the opportunity to connect with members of the Mason community."
She continued "I look forward to seeing what Heather's expertise and enthusiasm will bring to the library as it moves into the future."
After many years of serving the patrons at our downtown Lansing branch, Heather is excited to return to public service. She currently lives with her husband and four rescue cats, two backyard chickens and one canine graduate of RSPM's Canine Companion Prison Program. She loves history and old houses, including the 1918 work-in-progress her family calls home.
Heather currently serves on the City of Lansing's Historic District Commission. "Mason is such a vibrant community at the heart of Ingham County," Heather says, "I'm eager to become a part of this historic, unique library." Feel free to stop into CADL Mason on Monday, July 8 to say hello to Heather on her first day!