Get to know us
Posted on: April 23, 2021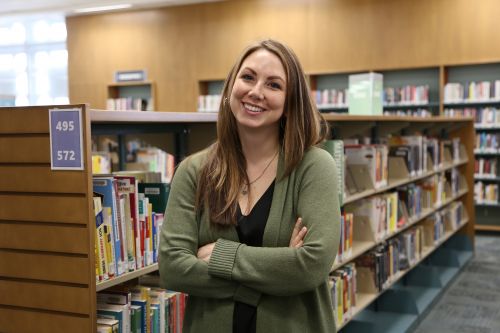 Albert Einstein once said, "The only thing you absolutely have to know is the location of the library." But something else you should know is the people in the library!
This year we've seen many changes to our staff at the Downtown Lansing branch. Many have moved on to different opportunities and adventures. Our longtime staff member Evelina Arakelova recently retired after 23 years of devoted service.
We welcomed many more into our CADL family. Although I don't have time to introduce all the wonderful new staff, I would like to introduce our new Public Services Librarian for the Lansing Branches. Please join me in welcoming Alyssa McCarty.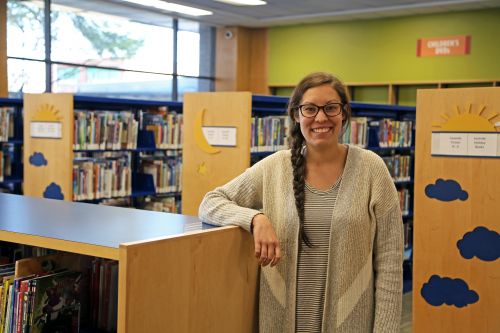 Alyssa (left) is coming to us from Comstock Township Library where she served as the Head of Circulation Services. Prior to that she worked at the Butman-Fish Public Library in Saginaw Michigan as a Library Assistant.
She is great at planning and preforming children's programs, like storytimes and Summer Reading, as well as building strong relationships with the community and staff. Her experience as a manager has made her a strong leader and compassionate listener. She is going to be a great asset to our community.
If you don't know the location of the library, learn it. And if you aren't familiar with our new staff, I hope you have the opportunity to meet them soon.
Melissa Cole, CADL Downtown Lansing Head Librarian (pictured top)