Fall Frenzy
Posted on: October 7, 2019
It's October and everywhere you look there are pumpkins. You will find mini ones at Foster Branch on Saturday, October 26 from 11:30 a.m.-2:30 p.m. when we will have our paints and decorations out to fuel your creative spirit. Pumpkins and materials are supplied by the Friends of Lansing Libraries (thanks, Friends!) and will be available while supplies last.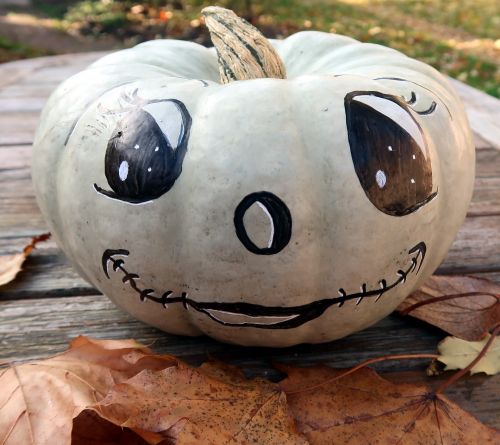 Last month we focused on young children and early literacy. This month I want to highlight some programs for adults and older kids.
CADL Foster has started a monthly Movie Discussion Group this summer and it continues to pick up steam. On Monday, October 21 the film up for discussion is "The House on Haunted Hill." Join other movie buffs from 5:30-6:30 p.m. New members are welcome. Please note, the movie will not be shown at the meeting, but is available on Hoopla so you can watch it before you come. If you're not familiar with Hoopla, you can find out more here.
Have you tried an Escape Room yet? We're having two this month. Adults get their chance on Thursday, October 24 from 4-5 p.m. Come with friends to help you solve the puzzles or team up with someone when you get here. Kids from 8-12 will have their chance to find the clues on Friday, October 25 from 4-5 p.m. Both programs require registration as space is limited. To register give us a call at 517-485-5185.
Jean B., Head Librarian of CADL Foster