Escape room is big hit in Williamston
Posted on: March 28, 2019
Young wizards recently apparated to Capital Area District Libraries' Williamston branch for a magical adventure—our first ever Harry Potter Escape Room!
An escape room is a popular, real-life puzzle game incorporating a theme. Teammates must solve puzzles and complete tasks together to achieve a goal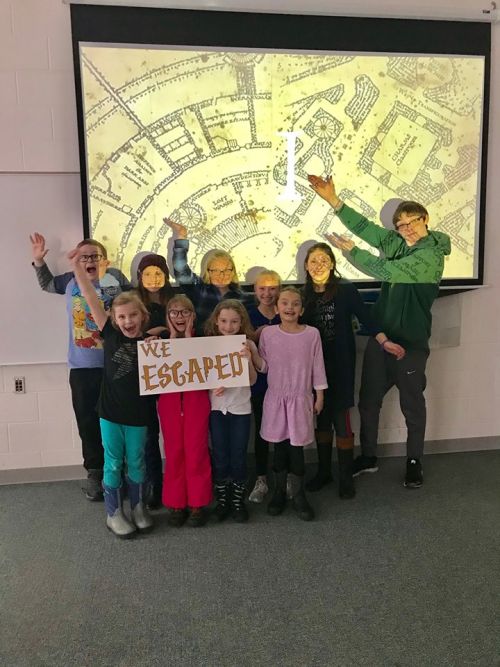 or get out of a "locked" room. At our event, two groups of kids accepted the challenge, and with only 45 minutes on the clock, they raced to find the last-known Time Turner before Voldemort arrived! Gameplayers found clues, solved puzzles, caught flying keys, and waved a wand or two during the challenge.
Group 1 narrowly escaped with only one minute left on the clock, while Group 2 made it out with six minutes left! Both teams ended the adventure with a new-found confidence and would have made excellent candidates for Dumbledore's Army.
While Escape Rooms are definitely all fun and games, they also promote team-building, communication, and problem-solving skills using a variety of STEAM activities. Think you have what it takes to escape? Anyone ages 11–17 can sign up for our Star Wars edition, taking place on Saturday, May 4 (May the 4th be with you!). Stop by or call 517-655-1191 to register.
- Storm Kopitsch, CADL Williamston