Earl Nicholson Receives Director's Award
Posted on: February 28, 2022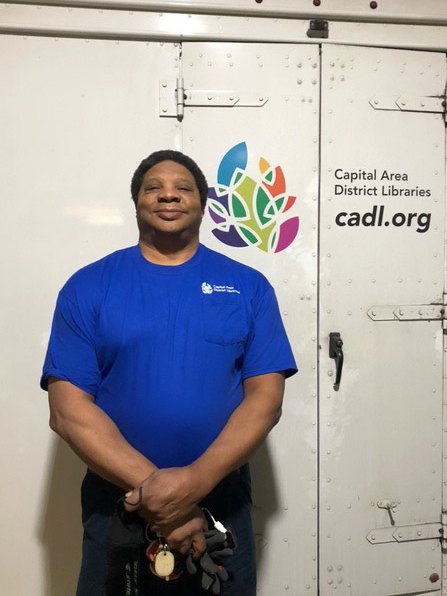 I'm thrilled to announce that the Director's Award for February was given to Earl N., Delivery Driver in our Facilities Department. For those of you who have the pleasure of working with Earl, you know his approach to work is phenomenal. Director of Operations Michael M. had this to say about him:
"He's always positive, upbeat, and willing to help out."
That truly is Earl. He has such a positive approach to his work and his co-workers that he is truly deserving of this award. Earl thank you so much for doing a fantastic job at CADL.
I have to give kudos to Earl, Jeremy, Gerry, Bert, Tim, and their fearless leader Michael. This year has been pretty tough with the weather. You've done a great job in completing deliveries throughout our system. We couldn't function without your work.
Please join us in celebrating Earl and thank him for his outstanding work!
---
Scott Duimstra, CADL Executive Director