Dog Days of Summer
Posted on: August 31, 2021
I'll be the first to admit that I don't enjoy really hot summer days. On those days when the sun is blazing, I retreat to the shade with a good book.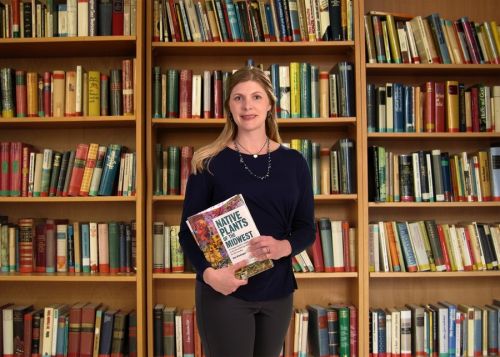 This summer my favorite beach reads were the mysteries The Thursday Murder Club by Richard Osman, and Sujata Massey's engrossing series that begins with The Widows of Malabar Hill.
With the full return of library services, I'm not the only one who has been stocking up on beach reads. July was our busiest month of the year in terms of circulation of physical items – nearly 25% of year-to-date check-outs! Even better than seeing the books fly off the shelves has been re-acquainting with our loyal library members and welcoming new ones. The joy of seeing familiar faces and returning to some of our traditions – like storytime and Summer Reading – couldn't be tempered by the heat of the summer.
The phrase "dog days of summer" took on a new meaning with our 'Tales & Tails' Summer Reading Challenge. Community members enthusiastically supported the Painted Rocks for Potter Park Zoo by painting and returning dozens of colorful rocks for display. The support continued with the collection of handmade pet toys and donations for the Ingham County Animal Shelter. Thanks to the generous support of the Dansville Ladybugs, we continued the tradition of providing a special drawing for children and teens who read above and beyond by selecting gift cards to local businesses for the prizes.
As the dog days wind down, we're happy to have introduced new fall hours. Details are available by contacting our branch.
---
Lynn H., Head Librarian of CADL Dansville