Denelle Hobbs Receives Director's Award
Posted on: February 4, 2019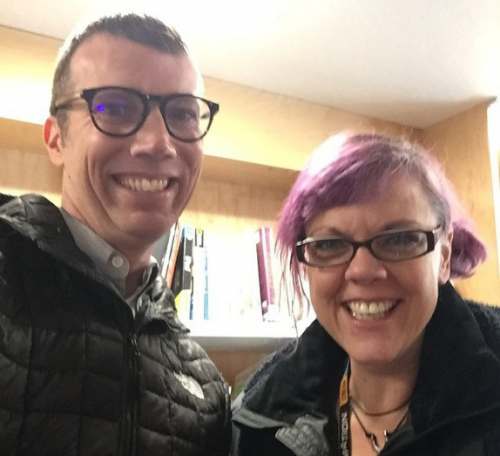 I'm pleased to announce that the Director's Award for January was given to Mobile Library Clerk, Denelle Hobbs.
She is fantastic to work with and provides great customer service. I've also always appreciated her level of knowledge and great insights on recommending changes to policies or items we should add to our collection.
In fact, one of her co-workers had this to stay about her:
"She makes thoughtful and needed purchase suggestions for Mobile Library patrons to the Collection Development Specialists. An example is suggesting the New International Reader's Version Bible for patrons whose primary language is not English or for those with low ability reading skills. Her suggestions are always great additions to the collection."
Along with all of Denelle's great work habits, she is a joy to be around and always has a way of making you feel at ease. Denelle, thank you for all that you do for CADL. I'm truly thankful to have coworkers like you.
- Scott Duimstra, CADL Executive Director