DeDe's Weekly Downloads: List 5
Posted on: May 16, 2022
Listeners can tune in throughout the day for great music and to hear "DeDe's Weekly Download"—a recommended book, movie or album from their morning personality. The second round of titles all appear below, all available for download or streaming from CADL's digital collection.
Click here for the newest recommendation list.
Click here for the first round of titles.
Click here for the second round of titles.
Click here for the third round of titles.
Click here for the fourth round of titles.
Click here for the sixth round of titles.
Click here for the seventh round of titles.
---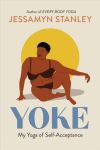 These raw and personal essays move beyond the poses of yoga into the "yoga of everyday"—taking the lessons into our understanding of ourselves and the world around us.
---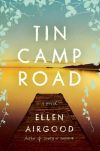 The main character in this hard but heartwarming novel doesn't have extravagant dreams for herself or her daughter. She just wants to be able to stay in their beloved Lake Superior community. But an unearned eviction starts them down a scary, rocky road.
---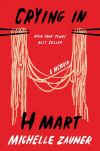 The indie-rock musician (AKA Japanese Breakfast) travels the terrain of complicated mother-daughter relationships, identity, food, loss, grief and love.
---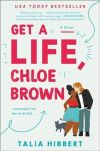 Chloe is trying to step out of her comfort zone despite chronic illness, while Red has run from the world after an abusive relationship. The trust issues are abundant—but so is the humor and heart in this first of the Brown Sisters series.
---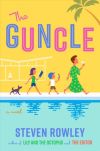 Mame-inspired humor highlights the story of a reclusive actor asked to take in his niece and nephew temporarily, following their mother's death. It's a feel-good story with both over the top moments and deeply felt discussions of grief.
---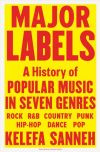 Critic, writer and passionate music enthusiast Sanneh delves into the histories of rock, R&B, country, punk, hip-hop and more in this lively read.
---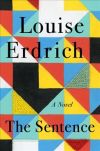 An indie bookstore, the ghost of an annoying customer, and 2020 in Minneapolis—Erdrich brings heart and a good dose of humor to the nightmare that was 2020.
---

After winning The Great American Baking Show, and then learning about the show's cancellation after its premiere, this lawyer-turned-baker "made lemon curd out of lemons" by writing an inspiring cookbook.
---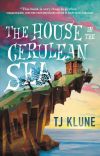 In this fun and funny read, a by-the-book caseworker investigates an anything-but-normal orphanage in a world where magical children without family end up in carefully monitored institutions.
---

This illustrated sociological study of the concept of loneliness is interspersed with Radtke's memories of moments of isolation. She explores causes of isolation, how it affects us, and how we can help combat its devastating consequences.
---
Expanding on their podcast of the same name, the former President and the rock-and-roll legend deliver a book that includes their podcast conversations as well as photographs and fascinating archival material.